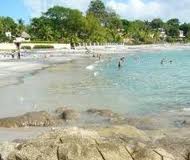 (Marketwatch) Panama has the best retiree benefits according to International Living's research. The southern-most country of Central American country has organized program of discounts and perks called the "pensionado." The program is open to foreigners and there's no minimum age requirement. You get 20% off any professional services used in Panama; 50% off for movies, theaters and sporting events; a 30% discount on public transport, 25% off the price of food eaten in a sit down restaurant; 15% off in fast food joints, 15% off in hospitals and private clinics, 25% domestic flights on COPA, and the list goes on, said International Living.
Panama City is also among the most exciting retirement havens. Plus, as with most countries on this list, the cost of living is cheap in Panama: You need only $1,500 to $2,000 a month to fund your living expenses in a near-perfect climate. You can buy a beach-front condo for $180,000, or find a rental for $450.
To prepare its rankings International Living examined such factors as real estate, special retirement benefits, the cost of living, the ease of integration, entertainment and amenities, health care, retirement infrastructure and climate as part of its research. Plus, International Living editors relied on the input of expats in developing its list of the top 19 retirement havens. "It's a subjective measure," said Prescher.
View rest of list here.