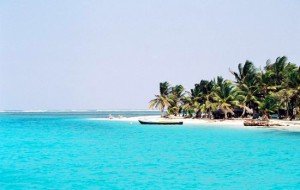 (International Living) This month, International Living released its Annual Global Retirement Index 2011. To rank our winners this year, we analyzed 37 critical data points for each of our top 23 retirement havens.
As usual, Panama is a heavy hitter, taking one of the top 3 spots.
It's easy to see why. For one thing, Panama always takes the top spot in the "Retirement Benefits" category due to its pensionado, or "pensioner's", program. Conceived to secure discounts for Panama's senior citizens—savings on everything from surgery to movie tickets—the program is open to foreigners and even grants them residency.
Eighty-two-year-old Al Fine moved from Florida to Panama City around six years ago. He says he enjoys the discounts more than anything, but he also likes how modern Panama is.
His ocean-view condo is in what he calls "the Beverly Hills of Panama," where for $300,000 or less you can have the kind of property that would cost $1 million or more in Miami. But elsewhere in ultramodern Panama City, you can buy a two-bedroom apartment for as little as $85,000.
Al is five minutes from Latin America's most advanced hospital, the region's only Johns Hopkins affiliate. He's just as close to several five-star hotels, where he enjoys Sunday brunches. The area of downtown Panama City where he lives is home to the famed financial district and to an upscale restaurant district that is First World all the way.
Most of all, though, Al appreciates the people here…he likes that Panamanians are friendly and family-oriented, respectful of elders, and always happy to lend a helping hand.
Live in Panama for $1,500 a month
Thanks to the Panama Canal, this has long been a cosmopolitan, international destination. Yet for all its modernity, it's still affordable. You can live comfortably right in Panama City for as little as $1,500 a month, including rent (or mortgage).
Plus, beyond the city you have easy access—for both visits and living—to cool weather highland communities like Boquete or to Pacific-beach retreats like Coronado.
Panama provides excellent overall value. It's not the cheapest place on our Index, but if you're looking for convenient, 21st-century living, you'll find it here at a bargain.
There are a total of 23 top retirement havens in the world. There's something to recommend each one. Some have the ideal climate, others the cheapest real estate, lowest cost of living, or healthiest environment.
You can learn everything you need to know about the best retirement havens in the world…and get the ratings and rankings in every category for every country in our 2011 Global Retirement Index… in the latest issue of International Living magazine.