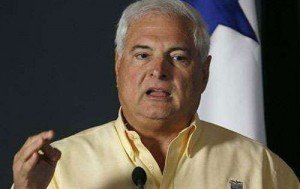 (
Prensa.com
)
Panama
has been selected to host the 2013 Congreso Internacional de la Lengua Española, an event that President Ricardo Martinelli said will be a "universal event" that will provide a forum for reflection on the problems and challenges "of the language that unites our peoples."
The announcement of
Panama
's selection to host the conference was made Monday in Madrid by King Juan Carlos of Spain during a lunch held to mark Martinelli's first official visit to that country.
In his speech, Martinelli noted that 
Panama
will also host the 14th Congreso de la Asociación de Academias de la Lengua Española in November.
Martinelli began an official three-day visit to Spain on Monday.