(
prensa.com
) Consumer protection agency Acodeco reported that, in 2010, its most common complaint were ones filed against real estate developers and promoters for failing to deliver projects on time and according to specifications.
The agency received 507 complaints against 248 developers. The claims were mainly for breaches of contract, demands for additional payments and failure to honor warranties.
The Brostel Company Inc. was listed as the defendant in 16 complaints, followed by Inversiones Angie Marlene, with 15 and Epta S.A. and Rieti S.A. with 14 each. The entire list can be found at acodeco.gob.pa.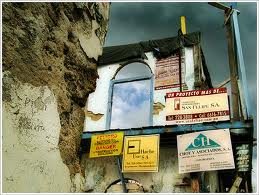 Wilson Ruiz, president of the Panamanian Association of Brokers and Real Estate Developers, attributed this increase to the growth in the construction sector. As the number of projects have increased, the number of people who may have a complaint has also increased.
He also recognized that the sector was not prepared for so many projects being developed at once, which has left many people dissatisfied.