(Huffington Post) Panama should be on your list of places to visit in 2016, and it should probably be the place you visit first. This Central American country, loaded with history, tropical beaches, Latin culture, and outdoor adventures, packs a lot of vacation-worthy punch for its small size.
The country's use of the U.S. dollar, convenient distance from the U.S. and Canada and affordable accommodation, food and transportation prices set it above other Central American countries. Panama's tourist hotspots don't attract the attention that other Latin American tourist destinations do (think Costa Rica, Belize, Cancun and Cabo San Lucas), so you can experience true Panamanian culture without camera flashes and selfie sticks.
These six reasons to visit Panama are guaranteed to set your sights on the country known as the "Bridge of the World" for your spring break destination.
Photo credit: Ravi Sarma
You probably won't want to stay in one place for your entire
visit to Panama
, and you definitely won't have to. It's easy to travel to many of the country's top highlights in just a couple of weeks. Visit Pacific Ocean beaches, the Caribbean beauty of Bocas del Toro, the Panama Canal, the green mountain highlands of Boquete and the towering skyscrapers of Panama City all in one short break from winter.
2. The Weather Is Perfect
When you're escaping the cold of the Great White North, you want to return home with a suntan. Panama's dry season spans from mid-December to mid-April, which means you'll enjoy minimal rain with temperatures around 30-degrees Celsius in the daytime and 21-degrees Celsius at night. Travelers who don't prefer the heat will find refuge in Panama's cooler mountain regions.
3. You Won't Stop Adventuring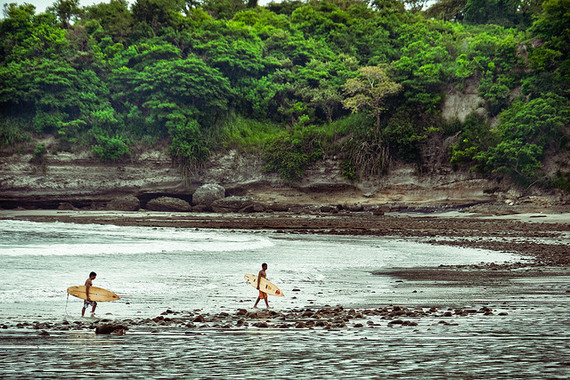 Photo credit: Roman Königshofer
There are plenty of places in Panama to lounge under a palm tree and sip a tropical drink, but the country is also a haven for outdoor enthusiasts.
Surfing,
snorkeling, kayaking, sailing, jungle hiking, ziplining and kiteboarding are just a few of the countless adventures you can engage in when visiting this diverse Central American oasis.
4. The Money Is Easy
Panama's currency is the U.S. dollar, which is extremely easy for Americans and nearly as easy for Canadians. You won't have to carry a calculator in your back pocket everywhere you go. Be sure to stick to small bills, less than $20, to ensure the person from which you're buying is equipped with the proper change.
5. It's Affordable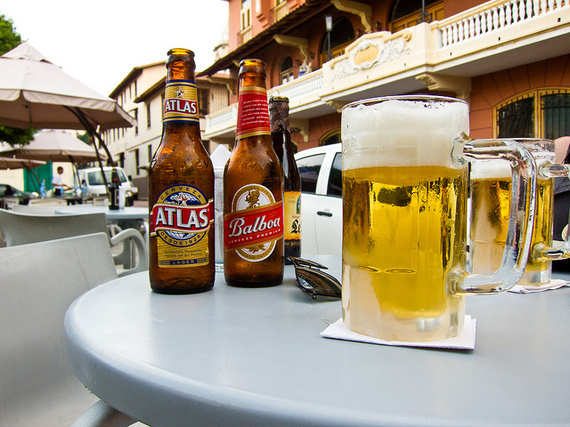 Photo credit: Geoff Stearns
Whether you're searching for a budget-friendly destination or not, Panama's affordability will probably encourage you to experience more. Panama's tourist infrastructure is not as advanced as its neighbor to the north (
Costa Rica
), and visitors benefit through lower accommodation prices, cheaper tours, $1 beers and countless other ways. Panama's lack of tourist infrastructure also means you enjoy uncrowded beaches and tourist sites.
6. The Panama Canal
The Panama Canal is something you may underestimate until you see it for yourself. You may even wonder if it's worth seeing, and the answer is an emphatic, "Yes!" It takes just 20 minutes in a taxi to arrive at the Panama Canal's Miraflores Locks from downtown Panama City. The on-site museum will occupy your time while you await a container ship's arrival at the locks. Watching the massive (and many smaller) ships rise and lower by the power of what is known as one of man's greatest engineering feats is something most visitors never forget.