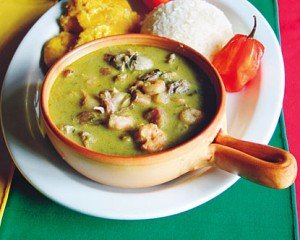 (International Living) Amid the towers of steel and chrome waft the tantalizing smells of seafood and spices.
Argentine, Cuban, Swiss, German, Thai, and Indian are only a few of the offerings you'll enjoy today in Panama City, Panama.
Back home you may find yourself banished to the burbs for affordable food. But here you can eat at the finest gourmet restaurants in the financial district where the beautiful people play—and spend less than $15 on a meal for two.
Panama City is Central America's fastest-growing culinary destination. As the city's expanded, the food has become increasingly international. At Greek-Panamanian eatery Parillada Jimmy's try Pulpoala plancha, gorgeous coral hunks of octopus served on a griddle. With a squeeze of lemon, this dish is a taste of summer in San Blas—the idyllic islands off Panama's Caribbean coast.
For doting waiters and oozing ambiance, head to Luna, where Rubén Ortega-Vieto is a star chef with a locavore bent. His is local street food elevated to new heights. He's been known to use cobia ("black salmon") from Isla Grande, goat cheese from new valley farms, and Panama's famed pork belly for chicharrones.
Luna is not a place to skimp—go all out: a pre-dinner cocktail, appetizer and main, and a good Catena Malbec to wash it all down. And don't forget to spring for a side of the heavenly truffle-parm fries. All told, you'll spend $45 to $65 per person.
Other must-have dishes of the Panamanian capital include the unofficial national dish, corvina. A flaky fish like sea bass, its delicate flavor needs little enhancing. Get it al ajillo—gently cooked in butter and garlic—for perfection on a plate.
For this and other traditional dishes done with flair, head to El Trapiche, an inexpensive eatery where you can have lunch for $5. Don't expect refined service or a fancy décor—do expect flavorful food. Sit outdoors for some of the city's best people-watching.