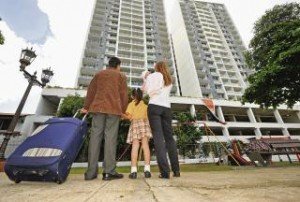 (Newsroom Panama) The basic family food basket  hit $300.83 in November  an increase of $25.28 or 9.2% over the same period in2010 ($275.55) bringing widespread consumer complaints.
Of the 50 foods that make up the food basket, 26 experienced increases, 10 decreased 14 were unchanged , according to a report released by the Ministry of Economy and Finance (MEF).
Among the products that climbed  since Octoberwere vegetables (potatoes, lettuce, onions, carrots, and bananas), cereals (rice, cream, macaroni and bread), eggs and legumes.
Of the 10 food groups that make up the food basket, only the cost of milk and sugar fell from October levels..
Consumers are complaining  daily  about the high cost of food, along with beverages which reached a 7.8% increase in the Consumer Price Index.