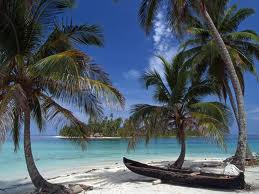 (Live and Invest Overseas) Yellow fever, hepatitis, typhoid, and rabies vaccinations are suggested for travelers to Panama, but not all are required. Antimalarial tablets are recommended also but not ever required.
As the date for departure to Panama approached, I didn't know who to believe. My doctors in Ireland were telling me one thing, my friends in Panama another.
"You need yellow fever, hepatitis B, typhoid, and rabies vaccinations," the nurse in Ireland explained to me. "You will need to come to the clinic three times over the next three weeks, as I can't give you all these injections at once."
I told this story to Panamanian friends in Panama, who then burst into laughter. "Man, we have been living here for more than 20 years," they said, "and we have never heard of anyone catching any of those diseases. What do they know in Ireland? You don't need all those shots."
Unsure, I went back to the nurse and relayed these comments. "Denis!" she exclaimed, "There is an aspect you have forgotten here, namely local health confidence. These people have a natural immunity to a lot of these diseases. They will tell you that it's fine, but it's not. If they were from India or Tonga, they would tell you that you don't need shots for those countries either."
Alright, she had tapped into the hypochondriac in me, and I was sold. Despite the fact that I despise needles, I allowed them to put eight in me over those three weeks. "Better safe than sorry," they would always state. They even let an intern at the clinic give it a try. I'm sorry to say my arm bore the force of her nerves and inexperience.
I've now been in Panama for nearly a year. With this hindsight, here is my advice regarding vaccinations for anyone planning on spending more than two weeks in Panama…
Yellow Fever. This vaccination is not officially recommended for travelers whose itineraries are limited to areas west of the Canal Zone, the city of Panama, the Canal Zone itself, the San Blas Islands, and the Balboa Islands.
However, I think a yellow fever vaccination is always a good idea because it makes traveling from one yellow fever country to another easier, as the vaccination is often required for people traveling from one yellow fever country to another. These are mostly African countries, Argentina, Panama, Bolivia, Paraguay, Brazil, Peru, Colombia, Suriname, Ecuador, Trinidad (not Tobago), French Guiana, Venezuela, and Guyana. The shot protects against yellow fever for at least 10 years. It is recommended that you have a booster dose every 10 years if you are still at risk of infection. The vaccination contains a small amount of egg so don't get it if you are allergic.
Ten to thirty percent of people will have mild side effects from the vaccination, including muscle pain, headache, soreness at the injection site, and/or a mild fever.
Hepatitis A and B. Everyone should consider getting these two. Experts estimate that both vaccines give immunity for up to 20 or 30 years and possibly for life.
Typhoid. This disease is spread by eating or drinking food or water contaminated with human feces. The vaccination is a good idea, especially if you'll be visiting smaller cities, villages, or rural areas where exposure might occur through food or water.
After having the typhoid fever vaccine, some people experience temporary soreness, redness, swelling, or hardness at the injection site.
Note that the typhoid vaccine is not 100% effective. This is particularly so if you are exposed to large doses of the disease. Attention should be paid to personal, food, and water hygiene at all times.
Protection from typhoid fever declines over time. Booster vaccinations are recommended every three years when typhoid risk continues.
Rabies. This is the vaccination I wouldn't recommend. My nurse assured me that I needed to get this due to the (nonexistent) risk of vampire bat bites in Panama. It was three separate vaccinations, and there can be a side effect of fever after. The rabies series of shots also tends to be costly.
And the shot doesn't offer complete protection from rabies, far from it. If you get bitten by a rabid animal, you still need a follow-up vaccination. If you don't have the preliminary vaccination and you contract rabies, you'll need two vaccinations, and your treatment will be slightly more complex.
Ultimately, you simply don't need it. After my three vaccinations I read online that it's "only recommended for travelers involved in any activities that might bring them into direct contact with bats, carnivores, and other mammals. These travelers include wildlife professionals, researchers, veterinarians, or adventure travelers visiting areas where bats, carnivores, and other mammals are commonly found." You can imagine that I wasn't happy to read this after paying the money and enduring the discomfort.
However, I don't really regret having invested in the other vaccinations I reference above. They didn't do me any harm, and who knows? Maybe they protected me from a disease or two. However there was one piece of advice from the doctor that I thankfully ignored in the end…
Antimalarial Tablets. "If you are planning to leave Panama City, then you will have to take these antimalarial Chloroquine tablets," the nurse explained to me. Once again, the Panamanians told me otherwise, and I didn't know what to do.
Antimalarial tablets need to be taken two weeks before exposure, during exposure, and two weeks after. Hence, I would need to take the tablets all the time if I wanted to go the interior at least once a month.
The potential side effects from the tablets are numerous and real. As I read the information booklet, I grew concerned. Normal side effects include upset stomach, vomiting, hair loss, hallucinations, nightmares, headaches, confusion, weight loss, sensitivity to light…the list went on and on.
Apparently, these side effects occur often, especially upset stomach. If you take the tablets for many years, the effects can be disastrous for your eyes and liver.
I made a decision and decided not to take the tablets. Ten months into my journey in Panama, I'm happy with my choice. The pills only work around 70% of the time, and none of the local expats I know have ever encountered malaria. These facts combined with the side effects lead me to believe that I made the right choice.
Denis Foynes
Kathleen Peddicord
Publisher Live and Invest Overseas
http://www.liveandinvestoverseas.com/read-2013-articles/vaccinations-required-for-travel-to-panama1.html
Denis Foynes is a regular contributor to our Panama Letter monthly and Simon Letter services. More information on this one-of-a-kind warts-and-all Panama resource is here.