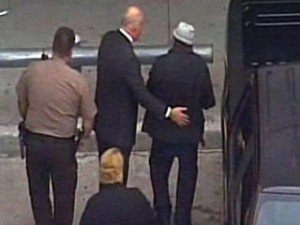 (
Prensa.com
) The United States government has given the go-ahead to France to extradite former dictator Manuel Antonio Noriega to Panama.
According to government sources, the U.S. Embassy in Panama sent a diplomatic note to the Ministry of Foreign Affairs on Thursday stating that it has given its consent to French authorities for the extradition of Noriega.
The former dictator faces six criminal charges in Panama related to his activities as the head of the military dictatorship, including several murder charge. These include charges related to the deaths of Hugo Spadafora, Moisés Giroldi and Heliodoro Portugal.
According to Constitutionalist lawyer Miguel Antonio Bernal, Noriega should be jailed as soon as he arrives in the country, but his lawyers could then petition a court for house arrest.
On June 8, President Ricardo Martinelli said that he expected Noriega to be extradited soon and that he would pay a penalty for the crimes he committed here.