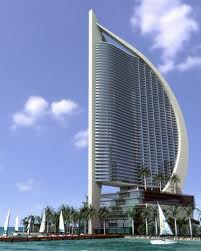 Trump Ocean Club Panama is the newest in luxury living sitting on the shores of Panama with its sleek architecture and unparalleled Trump lifestyle. The Trump Panama 66-story tower will offer unique, high-tech residences with stunning ocean and bay views and private terraces. Guests and visitors will have full access to a Trump Panama international casino, a Trump Panama private beach club with a yacht club and pier, as well as exquisite Trump Panama dining options. Trump wellness spa and medical services, infinity pool and two beach clubs, Punta Pacifica or Contadora Island will indulge the senses. This exclusive club will allow you to live, work and play in Trump paradise.
Thinking about owning a property in Panama?  Consider only the best.  Trump Ocean Club Panama.   Timing couldn't be better to own at the Trump Panama.  The original buyers have started to get financing and not all of them have been able to get financing. Opportunities exist where the original buyers will have to walk away from their initial deposit, and new buyers will be able to take advantage of this, and in many cases buy a unit below the original preconstruction pricing of 2006 when the project was launched for sales.
Great local and world expectations on the Trump Ocean Club Panama when it opens its doors in 2011.  The controversial sail resembling designed project has buyers once again at its doorsteps buying the discounted units.