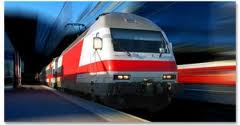 (Newsroom Panama) Work starts next month on the tunnel for Panama's Metro subway, designed to met established seismic standards.
The information comes  from Metro secretary Roberto Roy  who appeared before the National Assembly Committee on Infrastructure and Canal Affairs on Tuesday (March 15).
He said that the tunnel will have six stations, Fernández de Córdoba, Vía Argentina, Iglesia de Carmen, Santo Tomas Hospital, Cinco de Mayo Plaza and Albrook.
The Santo Tomas subway will be needed as the government's 69 storey financial tower on the site of the former U.S. Embassy  is scheduled for completion  at about the same time as the subway.
Motorists  have already been warned that they face a perfect storm of traffic snarls as new road works, underpasses and flyovers are constructed at the same time as work on the Metro. But they can take comfort in the fact that the  2-3 years hiatus will lead to a 21st century mass transit system, and smoother traffic flow.
The Metro work will be done by a consortium including Odebrecht, FCC Construcción and Alstom at Vía Transístmica, 50 meters from the intersection with Fernández de Córdoba. and in front of the agricultural market in Albrook.
Utility lines are already being relocated  in preparation for the t$1.8 billion project. work .