(Huffinton Post) To be honest, all I ever really even KNEW about Panama was that it had a canal that connected the north and south seas, otherwise known as the Atlantic and the Pacific Oceans. It has been on the horizon as the "next IT spot" to go travel mainly because of the massive expansion project of the Panama Canal completed last year on their centennial anniversary.
This multi-billion dollar venture has brought a flood of foreign investors, banks and new construction to this tiny isthmus of a country. This anticipation of the new and improved canal is causing excitement all over the country, and it is almost palpable in the energy that you feel there. Everywhere you look there is new construction, causing an often-surreal juxtaposition between the third and first world.
You can be standing in Casco Viejo, the old section of town and now a protected UNESCO Heritage Site, with churches and buildings dating back to the 1600s, and be overlooking the Panama City skyline that now resembles a mini Dubai. You can go visit a five-star resort in the jungle and get spa treatments, then take a canoe to visit the nearby indigenous tribes, living in huts, wearing loin cloths.
This constant contradiction is prevalent in all areas of Panama, a country that boasts SO much more than just a canal, and to me is the very essence of what gives it its charm.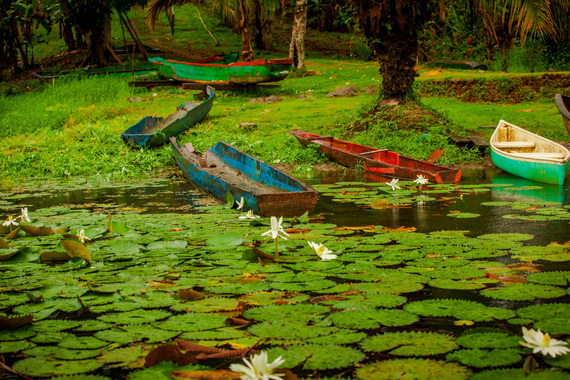 So, when my friend Adam challenged me to come down for a week to visit Tantalo Hotel, a new boutique hotel in Panama City, I was more curious about what Panama really DID have to offer as a country and what all of the buzz was about. Adam said that I would leave the country with a completely different perspective on what I thought Panama was, so I of course accepted his challenge and together we came up with a "Top Five" list of must-do things that incorporate all of the flavors of Panama: the culture, industry, indigenous people, adventure and stunning islands and beaches.
Laura's List:
1. Walk around the art district of Casco Viejo and stay at the Boutique Hotel, Tantalo. It boasts a communal-style restaurant with international-inspired comfort food dishes designed by Panamanian born Chef Pierre DeJanon
2. Tour the Panama Canal. It is amazing to have lunch and watch these mammoth ships pass by and to learn it's history
3. Take a canoe through the jungle to visit the nearby Embera Indian Village. There, the Embera people show you how they live, cook for you and even sell you their handicrafts.
4. Go visit one of Panama's 360 islands and go fish, surf, snorkel or just relax. The San Blas islands on the Caribbean side have stunning beaches and clear, turquoise water. They are owned by the Kuna Indians who will take you to their island in a private boat and cook you whatever fish they caught that day.
5. Stay at Travis Pastrana's NITRO CITY Extreme Sports Resort. There you can learn wake boarding, skydiving, kite surfing, rent jet skis, quads, motocross or just relax by the pool.
Casco Viejo — Culture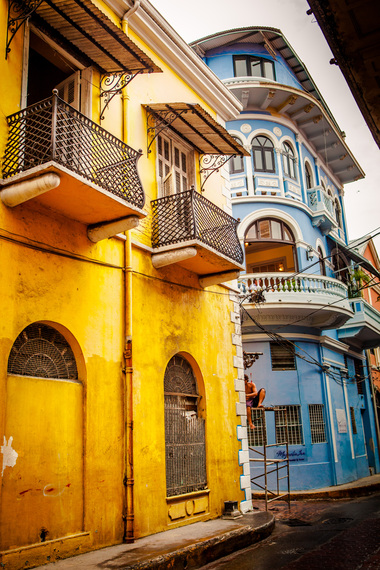 When I first arrived in Panama I didn't know what to expect. I had a chance to practice my Spanish with our cab driver, and along the way he gleefully pointed out every statue, newly constructed building, and boasted how Panama had an island for every day of the year. This fact I had no clue about. Who knew that Panama had almost 365 islands?
When our cab started climbing up this cobblestone street to the Old section of town, a.k.a Casco Viejo, I was shocked at the juxtaposition of abandoned and graffiti-tagged buildings with new, funky hotels and cafes. Yet, because it has been declared a UNESCO Heritage site, the original facades of all of the buildings have to remain unchanged. This is so important, because even though Casco Viejo has undergone impressive renovations in the last decade, it still feels like you are back in time, and that you are standing in what will be like a bustling New Orleans in a few years. You can just feel the energy there, like you are witnessing the beginning of something amazing. When I paid my cab driver, I discovered another fun fact, that the U.S. dollar is their currency, another reason why Panama is so tourist-friendly.
We spent our first couple of days in Panama City biking around Casco Viejo, and taking photos and enjoying their local food. I was obsessed with Casco and all of the colors and textures of the old buildings. As a photographer, I was in heaven there.
The coolest part about staying at Tántalo Hotel, is that each of its 12 uniquely-designed guests rooms incorporates artwork by emerging local artists and each artist had the artistic freedom to design their own theme using numerous art mediums. Our room had a very indigenous feel to it with tribal-looking drawings of native birds painted on the walls yet was modern. The hotel boasts one the best restaurants in the city, and THE hottest rooftop bar with best view of the city skyline.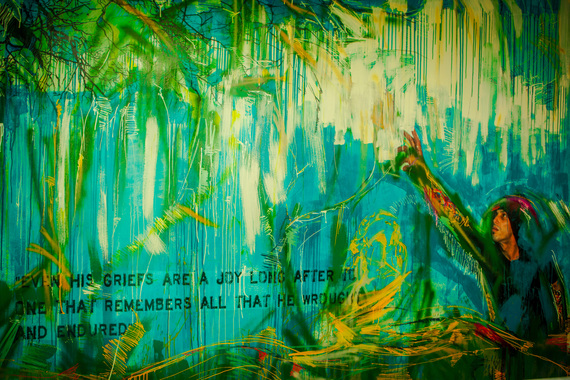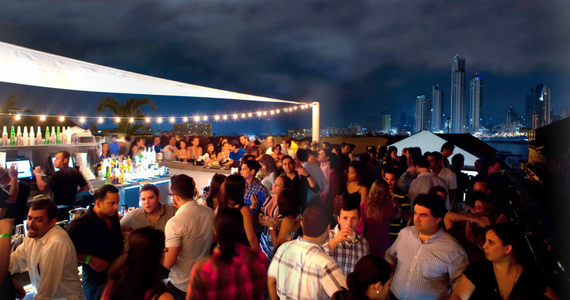 Nitro City — Adventure
Nitro City is an extreme sports resort nestled in Punta Chame, Panama. It is only about an hour and a half outside of the city, and is basically an adult playground where you can learn kite surfing, wake boarding, surfing, BMX, motocross, skydiving OR just do nothing and relaxing by the pool. I felt like we entered the strangest adult summer camp when we got there, but once you were around the sporty energy of everyone else, it was addicting!
We even saw a lot of pro athletes there training and just trying out new sports for kicks. The rooms were all themed with different famous X-Games athletes or their sponsors, each with their own private deck and hot tub. It was such a fun getaway from Panama City, but close enough to do as just a day trip.
Panama Canal — Industry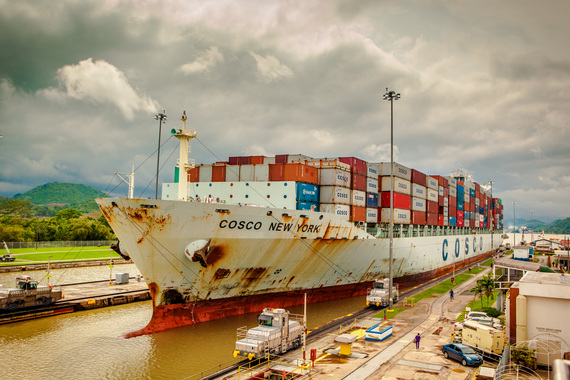 On our fourth day in Panama, we decided to do the actual Panama Canal tour, since when in Panama City… You sort of have to. At first, I thought it would be cheesy, but it was actually really amazing to see how the canal locks work. Learning about it's history and how it has affected this country and still does today, and to witness the sheer size of these enormous PANAMAX cargo ships that pass through the canal with literally inches clearing the canal on both sides is a marvel to behold.
I didn't realize that the canal actually works as "water stairs" to lower or raise the ships to the appropriate sea level where they are traveling to. You can sit at their restaurant and order lunch as you watch the massive ships go through, and it's not as easy as you would imagine. Each ship takes an enormous amount of man power and about 45 minutes of technical maneuvers to get these ships through the locks… Amazing.
Embera Indian Village — Indigenous People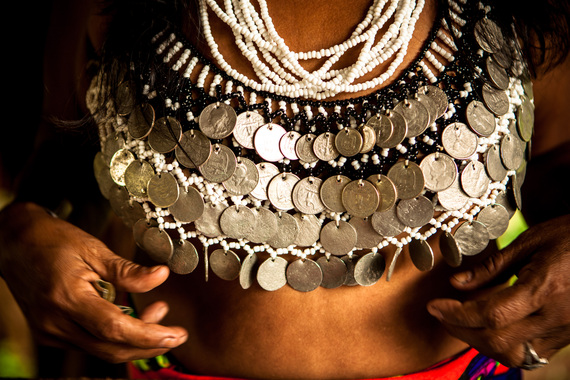 On the way back from the Canal, we decided to take a detour through the jungle to go visit the nearby Embera tribe. We had no idea what to expect, which made it even more exciting. First, we drove through an old abandoned American military base in the jungle. It was so creepy, it looked like one of those fake suburban neighborhoods they build in the desert to test nuclear bombs on, but in the middle of the jungle.
Then you park at the edge of a river, and a hand-carved canoe with an Embera tribesman in nothing but a loincloth paddles up to collect you. We were then paddled out to their village through crocodile-infested waters, and glided through a sea of gorgeous green lily pads in order to cross over to their village.
Once we were there they took us on a hike through the rainforest explaining the flora and fauna and what they use for herbs and cooking. Then they toured us around their village, performed native dances, prepared us a meal from fresh fish and plantains, and then showcased their gorgeous carvings and weavings that you can purchase to help support the tribe.
They weave these pots from palm leaves that are so perfectly woven, that they can hold water without leaking. It was pretty impressive. I attempted to dance with them, and epically failed, but it was truly a unique experience, and so amazing to think that people still live like this only minutes away from a major bustling city like Panama City.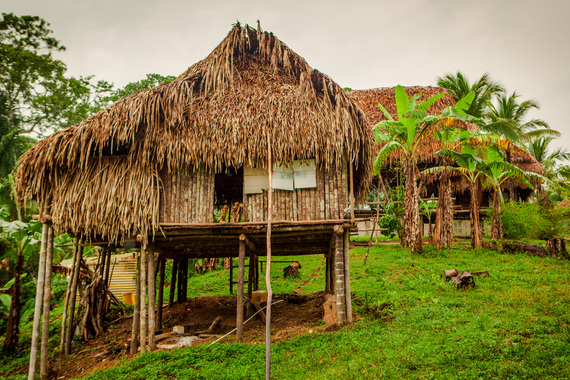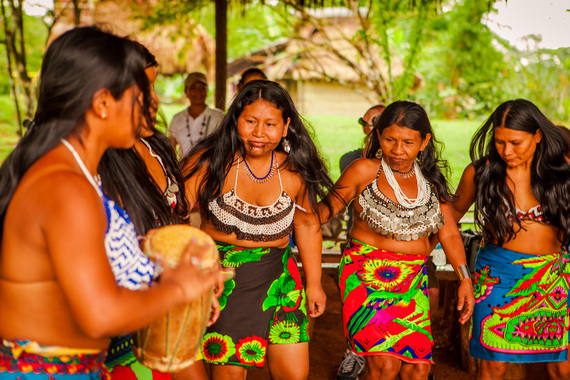 The Islands and Beaches
We spent our last couple of days visiting Panama City's three closest islands: Maos, Perico and Flamenco where a causeway connects all three of them to the mainland and it is a quick bike ride or taxi there. We had dinner and watched the sunset from the islands and walked around and checked out all of the insane yachts parked there.
If you have time for a few extra days, I suggest going to the San Blas islands off the Caribbean coast of Panama. You can either charter a yacht or take a jumper plane there, but these islands have pristine white beaches and turquoise water with amazing coral reefs to go snorkeling. The options here are endless, since they DO have an island for almost every day of the year.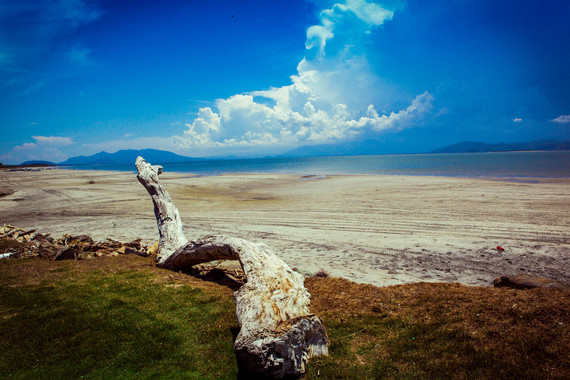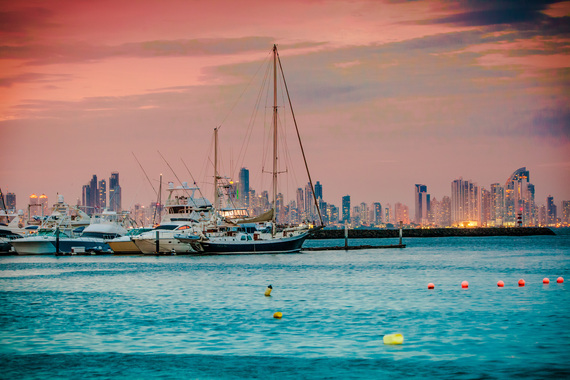 Adam was right, I was completely wrong about Panama. I was wrong to think I could sum up everything this country has to offer in only a week. I honestly left feeling a bit teased by my experience. There is SO much to do here and so much more ground to cover. You can't possibly see all of the islands, witness all of the wildlife in their jungles, try every new adventure sport, learn Spanish OR perfect your tan in only a week. What makes it even more fabulous is that you can do ALL of this in style and comfort now, since Boutique Hotels like Tantalo are becoming more popular and prevalent there. It is so exciting to watch Panama as a country growing and booming as quickly as they are. I am excited to see where it will be in a few years, but in the meantime I am going to go back and enjoy it there as often as possible while it's still Central America's best kept secret.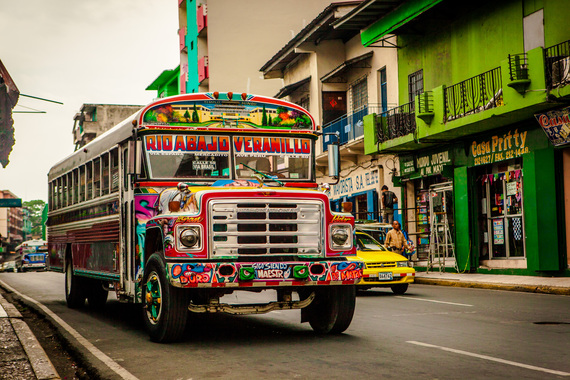 Follow Laura Grier on Twitter: www.twitter.com/beautidayphoto