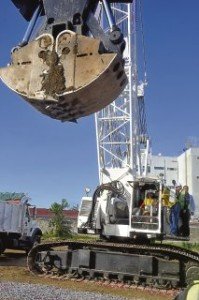 (prensa.com) The first Metro line will cost the state approximately $ 1.800 billion, reflecting an increase of $ 348 million on the price that officially drove up yesterday.
Robert Roy, executive secretary of the Metro, and Frank De Lima, Deputy Economy Minister confirmed that the project cost will vary for different reasons: we study an extension of the line from the Andes to San Isidro, in addition to the removal of public services , compensation, expropriation, and project management.
These settings are not covered by the contract between the state and the consortium Line One, formed by Odebrecht, FCC and Alstom, which remains at $ 1.452 million. However, they are present in the Government's plans.
In fact, when on 15 March, the Andean Development Corporation announced the approval of a loan for $ 400 million for the construction of Metro, stated in its press release that the total estimated cost was $ 1.805 million.
The new figure does not include the construction of the yards and workshops of the Metro-contract to be put out to tender, or the possible gains by the rising price of oil.