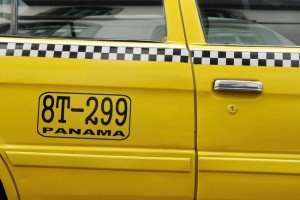 (prensa.com) Beginning yesterday, April 4, a temporary increase of up to 21 percent took effect for taxicab fares in the countryside of Panama.
This, after the general director of national transportation authority ATTT, Jorge Ricardo Fábrega, signed a resolution authorizing such action, and the resolution was subsequently published in the Official Gazette.
The resolution states that the measure will apply to all routes nationwide, except in the districts of Panama and San Miguelito.
Among the reasons for the adoption of this rule, include the fact that the increase in fuel costs is beyond the control of the State, which in turn, affects the proper provision of this transportation service.
According to the ATTT, they were obliged to take extraordinary measures – nationwide, at an emergency level and on a temporary basis, in order to avoid serious damage to the transportation sector and its users.
The entity's Department of Public Transportation Planning has reviewed the technical studies submitted by the various taxi carriers.
Meanwhile, users of this form of transportation have expressed their rejection to ATTT's announcement.