(Live and Invest Overseas) When moving to Panama City with my significant other from a veggie-friendly hub in the United States, one of my first hurdles to hop was the fact that I am a vegetarian. Luckily for me, I'll start by saying, I am a pesco-vegetarian, which means I eat seafood. This helps with options drastically, especially here in Panama, where fresh fish dishes are deliciously aplenty pretty much everywhere you go.
Todd and I now dwell in El Cangrejo, a Panama City neighborhood that features a row of restaurants on the lively Vía Argentina. Luckily, lots of vegetarian spots are just a 5-minute walk from our apartment…
Below I've listed six great neighborhood (v)eateries and what makes them spectacular for both new-to-Panama veggies and new-to-vegetarianism Panamanians. Some are intentionally vegetarian while others cater to vegetarian diets as well as meat-eaters for those, like me, who share a life with a non-veggie, but enjoy eating meals together where both of our palates are pleased.
Happy noshing!
El Jardin Vegetariano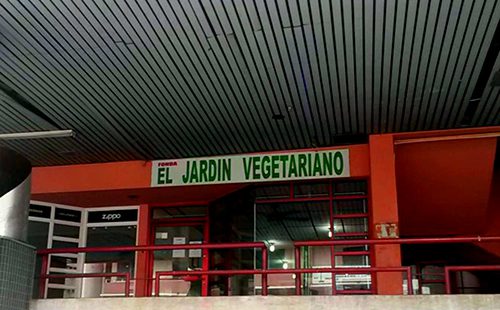 For the stricter veggie, and for the vegan, there is still hope! I've consulted with my colleague, Miguel, who leads a long-time vegan lifestyle. Upon asking his favorite restaurant in the city, without hesitation, he said, "El Jardin Vegetariano."
This quiet, casual spot with prices that will not dent your pockets is on the popular Vía Veneto street in El Cangrejo. A quick Google search will reveal that the general consensus agrees with Miguel. A total of 38 reviews and 4.5 out of 5 stars, this little spot is sure to please your plant-based taste buds.
Here, the budget-friendly food is served buffet-style. You pay a small amount for each item you choose. By the time you reach the cashier, most people's plates are piled high with tasty morsels.
Loving Hut
Another well-liked establishment, Loving Hut is a vegan counter-service chain with Asian-accented food options that vary by location. Google reveals another high, 4.5 out of 5-star rating with 44 reviews. Common comments include mentions of the many protein options and the incredible customer service. "The best vegan place in Panama," said one reviewer. "Very tasty vegan food for a reasonably good price," said another.
Avatar Indian Cuisine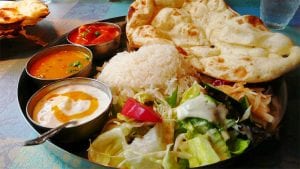 Avatar, located on the ever-popular Vía Argentina, has a very large menu catering to all diet preferences, and they do a stellar job of differentiating between the types—with a distinct page of options for vegetarians, a page for seafood, and pages for meat-eaters who eat pork, prefer chicken, etc. The organized, long, and detailed menu is beautiful and easy to navigate by preference, leaving no questions except, "What do I choose with all of these tantalizing options?"
When trying to decide where to go for dinner one random Wednesday night, the Google review that sold me on Avatar read, "The vegetarian options span more than two pages." That single line said all that I needed to know, and off we went to experience the greatness that was described in the preceding line: "Who would think you would find excellent Indian food in Panama?"
A note for those with sensitive stomachs like mine, learn from my mistake: Do not pair red wine with your dish. You will regret it. Not only is their pour a mighty generous one, the decadence of their wine did not complement the delectable food I ordered. While both were superb, they are best enjoyed separately, and I will not make that rookie mistake twice!
Athanasiou
Another fast favorite of mine is the chain café and eatery, Athanasiou. You will see this gem in several spots throughout the city—Obarrio, Costa del Este, San Francisco, etc. From the trendy ambiance to the gorgeous assortment of sweets and delicacies, Athanasiou has something for everyone—plant-based and meat eaters alike. Similar to Avatar, the menu is well-organized per your preferences.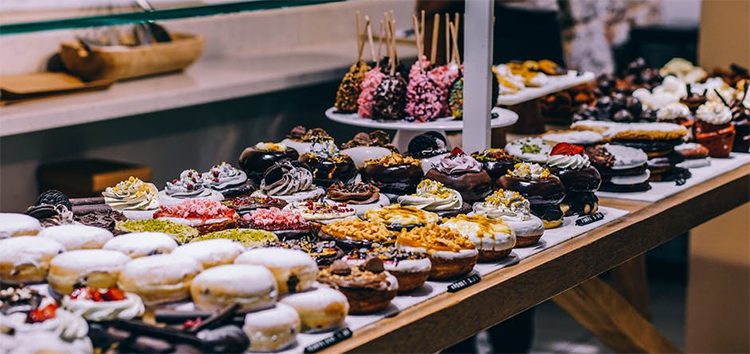 Though it may seem as such at a quick glance, Athanasiou is far more than a coffee shop. It is a bakery, a pastry shop, a chocolate shop, a gelato shop, a delicatessen, and a café. I've enjoyed their breakfast, their lunch, their sweets, and their coffee drinks, as well as their freshly squeezed juices. Everything I've tried at Athanasiou has been amazing, and it's all been perfectly vegetarian. This is a spot that I like to frequent for its colorful variety of all of my favorite things under one roof. The folks who work at the locations I've visited only add to the positive dining experience.
New York Bagel Café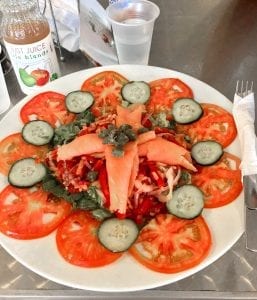 This charming staple in the El Cangrejo hub of Vía Argentina is one I have been to so many times, I've literally lost count. Funnily enough, it was the very first place we discovered somewhat accidentally on our preliminary trip to Panama in March. Starving for something good to sink our teeth into, we saw the name, hesitated at the thought that it might be nothing more than a bagel joint with coffee, and decided to take a peek anyway. What did we have to lose?
To our delight, New York Bagel Café is so much more than a bagel spot (though their bagels are indeed top-notch). And while they do have a beautiful bar of bottomless, help-yourself coffee, they also have a large menu of breakfast options as well as lunch and dinner, much of which is vegetarian-friendly.
That first visit, I opted for their salmon salad, and Todd ordered a sandwich. Both were delectable. Now that we live right around the corner from NYBC, we frequent almost every weekend (sometimes twice) for breakfast, or to sit and enjoy conversation over copious cups of freshly brewed coffee.
Del Prado
This Vía Argentina gem is a 24-hour diner that has, quite literally, a little bit of everything. It is a go-to spot when we don't know what we're hungry for, or we can't agree upon a specific type of food. We usually have a sandwich—of which their list is quite long. There are plenty of pages in their menu, including breakfast dishes, pastas, salads, sandwiches, fish dishes, meat-centric meals, and a divine list of freshly squeezed juices, milkshakes, coffee drinks, and more.
While these are just some of the best, there are plenty more vegetarian-friendly food spots to try. Beyond those that are tailored to veggies, many of the traditional and otherwise establishments are happy to cater to vegetarian needs, too, in my experience.
To close with a quick bit of food for thought, if you ask whether a dish has carne in it, and your server tells you it does not, carne does not include chicken, turkey, fish, etc. This Spanish translation of "meat" merely refers to beef and pork. Instead, you may ask, "¿Es vegetariano?" for the answer you seek.

Brittney Schering
Panama Insider