(prensa.com)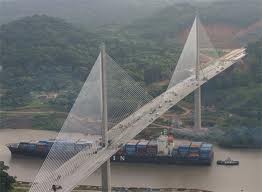 The Ministry of Public Works (MOP) announced that as of yesterday, Sunday, Jan. 16, there would be tile grouting work carried out on the Bridge of the Americas.
The work is being done to the lanes going from the capital towards the countryside in order to repair damage to the road, according to a press release from the institution.
This repair work began at 9 p.m. on Sunday and went until 4:30 a.m. today, Monday, Jan. 17, when vehicular traffic had decreased on the busy bridge.
According to MOP, the work will continue from Monday, Jan. 17 until Wednesday, Jan. 19, on the above-mentioned schedule.
In the area where work is being done, officials are placing the proper signage to facilitate the safe passage of vehicles over the bridge, informed the press release.