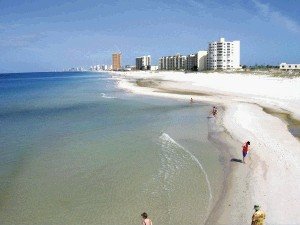 (International Living) Panama is well known for its friendly people and laid-back, easy-going approach to life. Family is more important than deadlines or business trips.
I remember, back in the States, a familiar refrain: "Our dad was never around when we were growing up—he had to work hard to send us to college." I never hear that here. In this low-cost, high-value environment, parents are able to work and provide for their families, and still make it to little league or the school play. (It helps that a private university education doesn't cost as much as a starter home.)
Getting residency in Panama is easy
In some countries, residency can be expensive (needing, perhaps, investments of hundreds of thousands of dollars).
Not in Panama.
Panama's Pensionado program has made it easy for Baby Boomers to take advantage of everything this tiny tropical powerhouse has to offer. Most pensioners who can prove an income of at least $1,000 a month are eligible to apply. Prove that you have an income with which to support yourself here in Panama—note the local government feels $1,000 a month is adequate—and Panama will grant you residency in perpetuity.
Discounts for residents in Panama
It gets better. Panama also grants foreign retirees the same discounts as local ones. And these discounts are for everything.
Enjoy entertainment? A first-run movie in Panama will cost you a whopping $4. But Pensionados—that is, retirees—pay only $2.
Discounts on virtually every form of entertainment are nice, but Pensionados also enjoy discounts on major expenses. Flights for my dad to see my sister in Vancouver: 25% off. Monthly power bill: 25% off. Almost any medication at local drugstores: 10% off.
When my Dad saw one of the nation's most prominent neurosurgeons about his back problem, he got 20% off the regular consult price of $75.
Pensionados are entitled to a long list of discounts (including trains, hotels, restaurants, and much, much more—even special tax breaks.)