(La Prensa) Both domestic and foreign visitors of the monuments of Old Panama can live the experience of knowing what life was like in the sixteenth century Panama. At least that's what they expect the drivers of project "Recovery of the Plaza Mayor" which is set within the historic old town.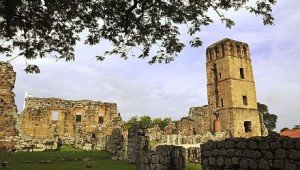 Felix Duran, director of the department of Architecture and Conservation of the Board of Old Panama, said that the work is planned for late 2013 and will be developed in an area of ​​a little over 200 thousand square meters.
Recovery includes the blocks facing the south of the plaza and construction in the west end of an interpretation museum, an interactive museum for children and the recreation of a colonial house. All in one "compact," said Duran.
The purpose is to restore the reading of the urban layout of what was the most important space in the city of Panama. "The idea is to be the point where you can performance in reaching the place and understand the original settings it had before it was destroyed by pirates," he added.
THE PROJECT
The plan began three years ago and it was for $ 50 thousand. The Board of Panama Viejo, which drives the work, was in charge of developing the concept and the plan and its approval. Also held consultations with the various authorities and the public and review the aspects related to environmental impact.
Currently, plans are being approved and the project is in the process of preparing the ground for the construction of piles, which began a couple of months with the archaeological excavations in the area.
Thus, it seeks to prepare the level that should enter the demolition machinery and Crafts Market that existed at the site, which said Duran was a discordant element within the monuments identified in the master plan.
"The structures are intended to build much more compact, and have comparatively small green areas and open spaces available, which give to the Plaza Mayor," said the architect.
Parallel to the preparation and clearance work are being developed, with funds raised by the Board of Old Panama, the objections to it, in about a month, get on the site of Panama Purchase. The total amount of the work is estimated at $ 2 million.