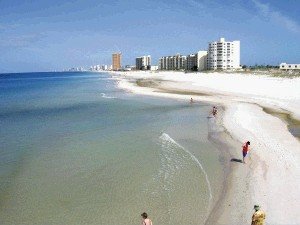 (Panama Travel Group) The perfect escape from colder climates, summer in Panama lasts from December to May – and is one of the best times of year to visit. December kicks off the Panama surfing season with Bocas del Toro being the focal point for many surfers.
Bocas del Toro makes a beautiful escape from the city, with its close community and numerous stunning islands nearby. Learn to surf in Panama with some of the world's most experienced surfers. Years of dedication to the waves and a passion for passing on their skills, your teachers will make you a master of the water. For easy access to the archipelago and soothing Caribbean breezes, head to Hotel Bocas del Toro. With its fantastic position in the center of Isla Colon there is always something to do, with the hotel on some of the most beautiful waterfront in Bocas del Toro.
Cartagena Colombia
Take the trip of a lifetime with the Darien Gap Passage – sailing from Porto Lino (near Portobelo) to Cartagena. Affordable and unique it is one of the most fun ways of making the crossing between Panama and Colombia. Whether backpacking on a budget or looking for a chartered boat there are numerous options for intrepid travelers. Sail through the San Blas Islands on a 43ft boat that sleeps 8 comfortably over the sea. Nirvana Charters also specialize in kiteboarding in San Blas during the windy season (November-March), as well as Bocas Archipelago trips to the outlying islands. All charters are all inclusive. Panama Travel Group is your exclusive link to this great tour.
Sport fishing is big in Panama and some of the most exciting catches can be taken from the water here. Whether it is the leaping challenge of the Tarpon, large Grouper, Marlin or even Swordfish, there really is a vast wealth of fishing in Panama. Whether you are deep sea fishing in Panama or on the placid Lake Gatun, you will always find a great abundance during summer in Panama. Lake Gatun fishing offers you the chance to reel in a grand Peacock Bass; all amidst the jungles in Panama. The lush Gamboa Rainforest Hotel is unparalleled luxury ensconced in the rich greens of the tropical rainforests nearby, making a perfect retreat after a day catching from the lake.
Riverside Inn Hotel in Boquete
The steep interior of Panama is perfect for jungle hiking. From east to west the options are extraordinary. In Boquete you can walk up Volcan Baru, Panama's highest point. The beautiful Quetzal bird also lives here and the area is perfect for birdwatching in Panama. Stay in the comfortable and comforting Riverside Inn at Palo Alto, a traditional wooden guesthouse in colonial style. With fantastic restaurants nearby there is a great calmness to the area – perfect for those recovering from lengthy walks!
Alongside the fantastic hiking in Panama are great camping sites. Options include beach camping in Panama, National Parks, Native homestays and general outdoor fun.  Whether you canoe or hike through the protected lands of the Embera tribe, there are great alternative options to staying in a hotel. Camping under the stars in a nature reserve or on a beach will be beautiful memories forever.
Contact Panama Travel Group to book these or other fun summer activities in Panama.
Email: info@panamatravelgroup.com | Tel: +507-202-1111 (Panama) | 1-786-539-4731 (USA)