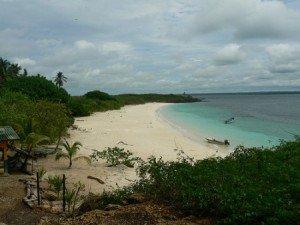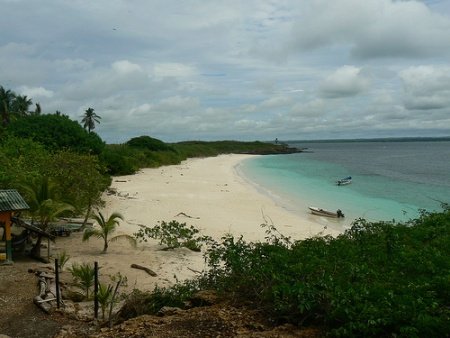 (Liveforlessinpanama.com) 7 day 6 night OR 5 day 6 night ALL INCLUSIVE Relocation & Retirement Tour will introduce you to the inexpensive and wonderful lifestyle available to you in Panama.  You'll pay one flat fee for the Tour which will include all ground transportation, lodging, and meals during the Official Tour
You'll learn what life would be like living in Panama.
This is NOT a real estate buying tour. There is no agenda to "sell" you anything. My only goal is to introduce you to the Panama lifestyle. You will get information about homes for sale and rentals just so you can see what's available at various prices.  But I'm not trying to sell you anything.  In fact, if you do decide to move to Panama, I strongly advise that you DO NOT BUY, it's better to rent for awhile before you make a buying decision.
We'll visit local shops and markets to discover the BETTER and AFFORDABLE way to live.  Imagine dinner for two for less than $8 including drinks!
You'll discover why so many people are moving to Panama!
The tour will take you from large metropolitan areas… to resort beach areas that have every amenity and luxury you'd every need and funky beach areas with a laid back atmosphere.  You'll  also visit popular highland towns where thousands of expats live. And we'll visit rural areas teaming with opportunity in western Panama.
Every where we go, you will experience the warmth and love of life which is customary of the Panama people.
You will see for yourself how the Panama health care system works, how you can get health insurance for as little as $60 per month, and where prescription medication can cost far less than the US and can be bought without a prescription.  Bring a list of medications you currently take to see what they will cost in Panama.  International health insurance  is also available which will cover you in Panama and your home country.  You'll be shocked at how affordable health insurance is in Panama. ( I pay $2000 a YEAR for international health insurance)
Everyone who has been on my tours says the highlight of the tour is the opportunity to visit with expats in each area we visit.  You'll have plenty of time to ask questions and get answers from people who have already made the move to Panama.  See the photo below… this was a visit to Richard Detrich's (author of "Escape to Paradise) home and coffee farm in Palmira.
Visit with Expats in the Home Offshore

You will meet with an attorney in Panama so you can learn about the benefits of the Panama Pensionado visa which entitles you to big discounts. Plus you'll learn about other visa programs which can lead to a Panama passport.  My attorney will answer your questions about buying real estate or setting up a business too.  It's all a lot easier than you think!
You will see that taxis and buses are readily available, convenient, low cost, and versatile. You can compare these scenic, fresh air, and friendly rides to your present mode of commuting.   A car and all associated expenses may not necessary in Panama depending on where you live.
The tour and your expenses may be a write off of your income taxes since you will be here to research your "new business."

NO ONE else is doing a tour like this in Panama.
You will be able to learn in 7 days if Panama is right for you and how you can improve your lifestyle with less expense and less stress!  We visit a variety of different areas so you can decide which area is best for you.

You'll fly in to Panama City to the Tocumen International Airport.   My driver will meet you at the airport.  We have made arrangements for you to stay at a hotel in the exclusive El Cangrejo area…with many restaurants and casinos within walking distance.
Once you sign up for the tour, I will give you information about how to get FREE health care for the first 30 days you are in Panama (for non-pre-existing conditions). Just in case you get sick while in Panama, your health care will be taken care of. You'll also learn what luggage you should and should NOT bring and how to save money if you use your cell phone.
There will be some walking during the tour instead of riding in the bus all the time.  If you can't walk at least four (4) city blocks and go up and down stairs, this tour may not be for you.
Either me, Jackie Lange, or by husband will be on the tour with you every day to answer your questions about living in Panama and reveal some of the best kept secrets we've discovered since moving here and the six trips I took to Panama before the move.
Panama Relocation Tour Itinerary
Suggest that you Arrive one to two days before the tour begin. Our friendly bi-lingual driver will pick you up at the airport.  You will pay for your hotel room the night  before the tour begins but I will make all reservations for you.  From the minute the tour begins and until it ends, ALL expenses (hotel, meals, ground transportation, will be included in the Tour.
Arrive Day or Two Before Tour Begins to do some exploring on your own.
VIP Pick up at  Tocumen International Airport (included)
Stay at Hotel in Panama City
Optional Tour Panama City – We will offer a variety of suggestions to meet your needs – like:
Hop On Hop Off bus tour of Panama City – complete circuit is     – complete narration – you can get off and explore what interests you and then Hop On the next bus.
Authentic Embera Indian Village Tour – your guide will drive you to the hamlet of Nuevo Vijiga where you will board a dug out canoe with your Embera village hosts to cruise across Lake Alejuela, and up through a jungle river 45 minutes to the village of Embera Puru set deep in the Chagres rainforest.  Learn about Indian culture, rainforest plant medicine, and taste Embera cuisine (fried fish fresh out of the river, plantains, and amazing fresh fruits)
Eco Tour of Canal – see monkey's and other animals native to Panama
 Day 1  – Friday – Official Tour Begins @ 8:30 am

Group meets for breakfast to Discuss tour agenda and goals
Tour residential areas where you may want to live
Drive through Balboa, formerly the main city of the US Canal Zone.  Drive out the Amador Peninsula along the Panama Canal.  View the Bridge of Life Museum,  under construction, designed by architect Frank Gehry.
Lunch with expat an expat who lives in Panama City and is a wealth of info about the economy in Panama
Drive by modern hospitals in Panama City including the Johns Hopkins affiliate Punta Pacifica
Tour the Panama Canal and see video about expanded Canal.
Discuss housing & rental options and pros and cons of living in Panama City
Eco-Tour & Hike through rain forest in El Valle
Tour mountain town of El Valle and beach town of Coronado.  Spend the night in El Valle

DAY 2 – Saturday – Tour starts at 9 am
Visit Coronado area where many expats live.
Discuss housing options and pros and cons of living near Coronado and El Valle
In Coronado visit grocery stores, pharmacy, bakery and other shopping opportunities
Travel to Azuero Peninsula to see charming colonial towns
See huge hospital under construction, shopping areas, in Chitre
Discuss housing options and pros and cons of living in the Azuero Peninsula area
Spend the night near Santiago
DAY 3 – Sunday – Tour Starts at 8 am
Travel across the Continental Divide to Bocas del Toro on the Caribbean/Atlantic side of Panama
Water Taxi ride to island where we will spend the night.
Dinner with expats who live in Bocas
Discuss housing options and pros and cons of living near Bocas del Toro
Spend the night in Bocas del Toro
Water taxi ride after breakfast on Monday to see the islands
DAY 4 – Monday – Tour Starts at 8 AM
After breakfast, water taxi tour of all the islands in the Bocas del Toro area
See dolphins, star fish, etc… and spectacular scenery
Travel to Boquete which has 1000+ expats & spring like weather year round
Stay at beautiful Boquete hotel
Learn about the pros and cons of building in Panama
Free time to explore and enjoy Boquete
Visit Boquete downtown area to see typical amenities and services
See where Clinics, pharmacy, health food stores, and more are in town
Dinner at favorite expat hang out
Beautiful Boquete

DAY 5 – Tuesday –  Tour starts at 9 AM
Breakfast at local expat hang out
Go to Tuesday Market to meet 100′s of expats & get local coffee
See the premier community in Boquete, Valle Escondido
Lunch at a great Panamanian restaurant
Meet with attorney to learn about visa options, setting up a business, buying real estate, etc.
Visit expat homes in Volcancito and/or Palmira
Get overview of housing options available in the Boquete area
Dinner with expats who live in Boquete
DAY 6 – Wednesday – Tour starts at 9 am
Fun Visit to Waterfall
Breakfast at Panamanian cafe
Visit town of David,  about 40 minutes from Boquete
See where expats go to shop at PriceSmart ( like Sam's), Do It Center ( like Home Depot) and Conway ( like Target), pet stores, electronics stores, etc.
Visit the small Chiriqui Mall and see what the movie theater is
Lunch with an expat couple who have lived in David 4 years.
Discuss housing options, pros, and cons of living in David/Boquete area
Return to Boquete for relaxing dinner
DAY 7 – Thursday – Tour Starts at 9 am LAST DAY
Visit Volcan, Bambito, and Cerro Punta
Lunch at a restaurant owned by an American/Panamanian
Discuss housing options and pros and cons of living in the Volcan & David areas
See where new hospital and college are being built in Volcan
Back to Boquete for relaxing dinner
Day 8 – On Your Own… Pick one:
Stay extra days to do some exploring on your own ( Feb. 29 – March 4th Blues & Jazz Festival in Boquete)
Ride the bus back to Panama City ( no extra charge)
Optional… fly back to Panama City on Air Panama (40 minute flight for $100 extra)
Note:  If you stay extra days, you'll be on your own to get back to Panama City.  You can take a bus for about $20 per person or fly from David to Panama City for $100.  You might also check on flights from David Panama to San Jose, Costa Rica then to your final destination for your return flight.
If there are other things you'd like to do or see while on the tour, just let me know and we'll do our best to find time to add it to the list of things to do.
This tour is the best way to get a good overview of the diversity that Panama has to offer.  We will discuss the pros and cons of living in  Panama for retirement or a new adventure.

This is an all-inclusive tour. The low fee of $1995 per person or $3600 per couple staying in the same room, includes EVERYTHING! We will pick you up at Tocumen International Airport.  The official tour includes all ground transportation, all meals, all hotels, and the opportunity to learn what life would "really" be like living in Panama – in the city, near the Pacific Ocean, or in the mountains. 
You won't find another tour like this anywhere else!
You'll also get FREE Spanish lessons every day!
You'll also get my tips and tricks for how to reduce costs while in Panama.  These are things I've learned since I moved here.  This alone is worth the price of the trip!
Remember, the tour price includes your ground transportation, all hotels, and all meals.  You can sit back, relax and enjoy the scenery without the hassles of renting a car and driving yourself in a foreign country.
The tour is limited to 12 adults. Call 972-591-8282 to reserve your spot. Credit cards or checks are accepted.
7-Day tour Prices: USD$1,995 per person or $3,600 for a couple staying in the same room.  Ask about family discounts for more than 2 staying in the same room.
5-Day Tour Prices:  USD $1450 per person, or $2400 for a couple staying in the same room.  Ask about family discounts for more than 2 staying in the same room.
==================================================================
TOUR DATES FOR 2013  ( you need to arrive at least 1 day early)
Tropical Beach
2013 EXPANDED 7 Day 6 Night Tour
$1995 per person $3600 for two staying in the same room
February 22-28, 2013 (7-Day tour)****SOLD OUT****

April 5-9 (12 8 7 seats available) (5-Day Tour ( No Bocas del Toro and Volcan will be an optional 6th Day)
May 7 – 12 – 6 Day Private Tour
June 20-27 (12 10 8 seats available) (7-Day Tour)
August 15-21 (12 seats available) you decide 7 day or 5 day – first person to sign up gets to pick
September 19-26 (12 9 seats available)  7 DAY Tour
FOR MORE INFORMATION:
EMAIL   INFO@LIVEFORLESSINPANAMA.COM
OR CALL 972-591-8282
=================================================================
Includes: Lodging during Official Tour nights.  Tour as outlined on the itinerary, all internal ground transportation, meals (1 entree) as indicated in the itinerary, local driver fluent in English and Spanish.
Not Included: International airfare, airport transfers and taxes, alcoholic beverages, excess baggage charges, extras in hotels (laundry, telephone calls, room service).
Suggestions:  Plan to stay an extra week so you can do some exploring on your own.  Almost everyone who has attended a tour has extended their stay.  If you plan in advance to stay an extra 3-7 days you won't need to change your flight.
Refunds: No refunds will be issued if you cancel 30 days prior to the tour but we will book you on a future tour.
Baggage Restrictions: You will be STRICTLY limited to one carry on bag and one personal bag.  This will also make it much faster and easier for you to get through immigrations and customs coming in to Panama and back to your home country.  There will be laundry facilities at many of the places we will be staying and the hotel in Boquete will do your laundry for you for a small fee.