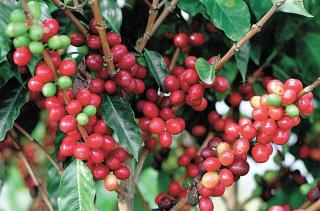 (Prensa.com) Cherry coffee reached a record price for producers in the district of the Renaissance, to begin the harvest of this product in the province of Chiriqui.
"They are paying $ 8 per can of coffee [estimated weight of 30 pounds] in cherry producer. Is the best price that has been in the beginning of the harvest at least 20 years, "said Ernesto Ameth Lezcano, the Producers Guild of Renaissance (APRE).
Two years ago, started paying $ 6 per can, at the end of the harvest the price reached $ 11.
Coffee production fell from 85 in Renaissance million pounds in 2008-2009 to 70 000 in 2009-2010.
Yields were affected by high winds, lack of resources to maintain the farms and the drill, said Lezcano.
This year yields should improve, as companies are buying the grain roasting, he said.