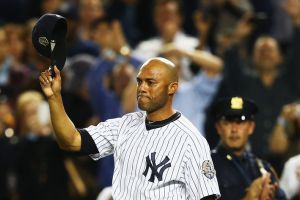 (SbNation) The New York Yankees and Miami Marlins will get short break from their Grapefruit League schedule next spring to play a pair of exhibition games in Panama City on March 15-16, 2014, reports Mark Feinsand of the NY Daily News
An official announcement of the exhibition isn't expected for another week or two, so it may be a while before the finer details of the where and when are known. What is known is that the trip was orchestrated as a means for the Yankees to pay a final tribute to closer Mariano Rivera, who hails from Panama City.
The 43-year-old Rivera has been briefed on the event, per Carl Campanile of the NY Post, but it's unclear what part he'll play in the proceedings. Feel free to speculate to your heart's content about whether he'll come in to close one of those games in front of his home crowd.
Panama isn't the only locale outside of Arizona and Florida that will get to see some exhibition action next spring. The Rangers recently finalized plans to bring baseball to the Alamodome next March, and the Blue Jays are all set to play a couple games in Montreal for the first time since the Expos left in 2005.