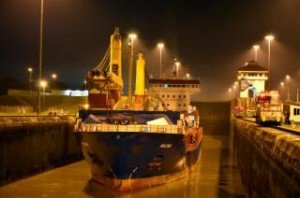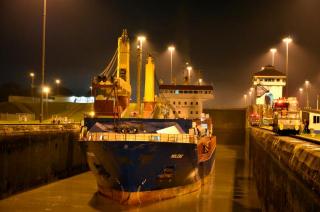 (Prensa.com) Described by the Tourism Authority of Panama as one of the most visited tourist spots in the country, the Miraflores Visitor Center (CVM), located on the east side of the locks that bear the same name, is known as the window of observation closest to the Panama Canal.
Sixta Diaz, general manager of the Miraflores Visitors Center, said the resort is open to the public since 2003 to strengthen public education about the waterway.
"The main aim of the exhibition center is the world's population show the operation of the Panama Canal and the importance of its operations in world trade," said Diaz.
The center consists of four technology showrooms.
The exhibits include historical objects of Canal operations, interactive modules, video presentations, models and mechanical models.
According to Diaz, this center has become a must for foreign and domestic visitors.
Annually receives approximately 2 million visitors. Only in 2011 welcomed more than 681 000 439 tourists in their facilities. Even last December was a record 4,000 visitors a day.
"We visit South American, Central American, European, in order to tourists from all over the world," detailed the manager of the CVM.
PROJECTS
With an investment of over $ 2 million currently underway enabling work in the physical infrastructure of the center and its exhibition halls.
This remodeling process has been very difficult because the center can not close, said Diaz. The CVM is open 24 hours a day, every day of the year.
The manager of the Miraflores Visitors Center added that, in conjunction with the Panama Canal are working on the construction of a new viewpoint on the Atlantic side of Panama.
"This viewpoint will be created to extend the tourist traffic that currently is seen in the center of Miraflores" he said.
The new observatory, which is built on the edge of the proposed third locks of the Panama Canal will have a capacity for 800 people and maintain an ecological concept in its design.
"This project will see the world the project construction of the third set of locks of the Canal," he said.