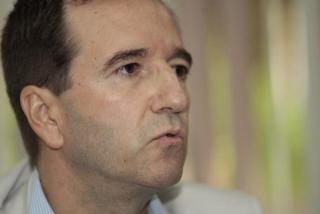 (Prensa.com) Juancho Spanish writers Armas Marcelo, Casariego Martín, José Esteban, Lourdes Ventura Paula Izquierdo and participate today in the week literary "Letters from Spain", organized by the Spanish Embassy in Panama to strengthen cultural ties between the two countries.
The five writers involved with Panamanian authors in meetings and conferences in order to share the best of Spanish literature and motivate interest in reading, explained at a press conference and storytellers themselves organizers.
"Letters from Spain", organized by the Embassy of Spain and the Spanish Agency of International Cooperation, has the support of Panamanian institutions as the National Council of Writers, the National Library, the University of Panama and Technology.
In literature this week, which was first performed in Panama, will participate simultaneously until Friday a group of Panamanian writers with the idea that this activity becomes, in the future, a "cultural bridge" between the two permanent countries, said the Spanish Ambassador, Jesus Silva Fernandez