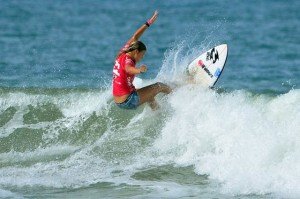 (Cactus Language) The decision to host the 2012 ISA World Junior Surfing competition is great or Panama, and certainly reflects the growing popularity of the country as a top surf destination. Panama has consistent waves all year long, both along the Pacific and the Atlantic coasts, and the tropical climate and friendly people make it a perfect destination for this renowned surfing event, which will take place between 14th and 22nd April.
Taking a Spanish course in Panama during the competition will be really exciting, and may even inspire you to try your hand (or feet in this case!) at a spot of surfing yourself.
Currently, Cactus offers Spanish courses at a variety of levels in Panama City and Boquete.