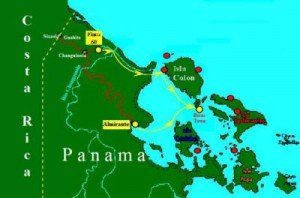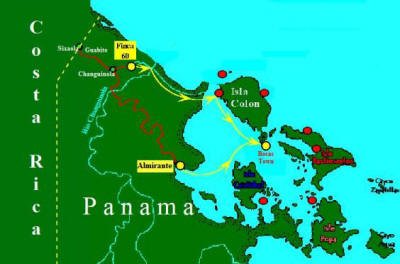 (prensa.com) A landslide blocked the highway between Almirante and Changuinola in Bocas del Toro Tuesday, according to civil defense agency Sinaproc.
Sinaproc Regional Director Gladys Concepción said the landslide happened between the communities of Loma Muleto and Junquito. She said that crews from the Ministry of Public Works had started operations to clear the highway.
The landslide was caused by unseasonable rains over the last two days, which caused flooding along the Teribe and Cricamola rivers. No injuries have been reported.