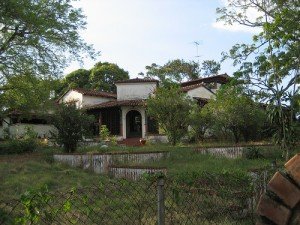 (
prensa.com
) The government has announced it will auction a house in Altos del Golf that belonged to former dictator Manuel Antonio Noriega.
The house is located on an estate that is 3,245 square meters. The estimated value of the property is $2.56 million. The date of the auction will be April 11, and the deadline for registration is April 6.
The announcement of the auction has generated some debate on what should be done with the property.
Alberto Quirós, head of the Panama Chamber of Tourism, said that before it is sold, a study should be done to determine the best use for the estate, such as using it for a museum.
But architects Rodrigo Mejía-Andrión and Álvaro Uribe countered that the estate is in a residential area, and may not be suitable for that type of use.