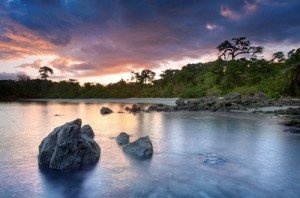 (prensa.com) The National Civil Protection System (Sinaproc) has announced that, beginning yesterday, and until Friday, April 8, the Pacific coast of Panama will see high tides.
According to Sinaproc, tides will reach up to 15.2 feet.
A warning has been issued, advising fisherman to take cautionary measures when carrying out their work, and cautioning the general public to take preventive measures when using the beaches, said the entity's regional director, José Donderis.
The prevention notice will run until 6:47 p.m. on April 8.