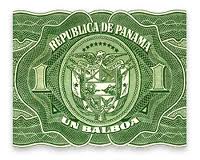 (Prensa.com) Foreign direct investment reached $746 million in Panama during the first quarter of 2011, Kristelle Getzler, of the State Secretary of the Economy, said yesterday.
Getzler said seven multinational companies have settled in Panama in 2011: Wrigley and Fastenal (United States), ATLAS Copco (Sweeden), Unilever (Netherlands), Merck and Bauer (Germany) and International Meal (Brazil) and several more are expected to settle.
The officer said Panama is the Latin American country with the fastest growing rate for foreign investment, which translates into 9 percent of the gross domestic product (GDP), in contrast with Chile, which ranks second with 8 percent.
Getzler said foreign investment in the first three months of 2011 represent a growth of 21 percent in comparison with the same period of 2010.
She said the growth in this country is also determined by the logistics sector (24 percent,) which includes Panama Canal tolls, the shipment of cargo and the operation of ports.
Getzler also pointed out the construction sector impact (7 percent) through its engineering and roads projects, and the expansion of the Canal, will generate a greater amount of wage earning labor.