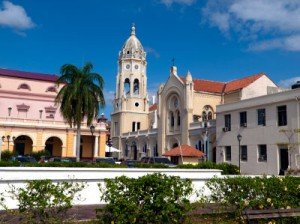 (
prensa.com
) As the government prepares to start another phase of the Cinta Costera, it is still not clear what impact the work will have on Casco Viejo.
Patricia Pinzon, president of the Association of Neighbors and Friends of Casco Viejo, said the agency has presented two options so that the work does not have an impact on the area, which is a UNESCO World Heritage Site.
One of those proposals involves expanding the Avenue of the Martyrs, while the other involves routing the highway through Santa Ana on Avenue B.
Judith Jaén, a former officer of the Office of Casco Viejo, said feasibility studies have been conducted in the option to increase the capacity of the Avenue of the Martyrs, a position which is supported by Sebastian Paniza, a member of Icomos, which advises UNESCO on issues related to the country's heritage.
The proposed routes would involve the expansion of current streets and avenues, which will cause complications, recognizes Pinzón. However, it will accomplish the most important goal of preserving Casco Viejo.
Currently, the details of the next phase of the Cinta Costera are fuzzy, as the notice of the work states only that the project will connect Balboa Avenue to the Avenue of the Poets.
The statement describes a "conceptual design" of the Ministry of Public Works that has a tunnel connecting the above avenues. However, the ministry said other proposals will be reviewed.
Casco Viejo preservationists are concerned that the government will decide saving money is more important than protecting the area, and that the final design of the highway will threaten the neighborhood.