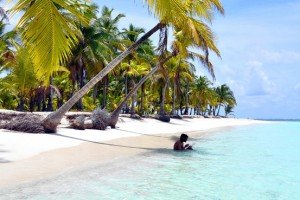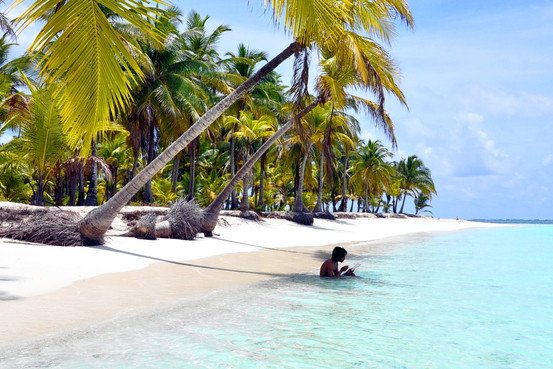 (Washington Post) Less than 24 hours after I announced on Facebook that I was heading to Panama, the tips started rolling in.
"Bocas del Toro!" said Seth, a guy I'd briefly dated, directing me to an archipelago in the Caribbean.
"Stay the hell away from Hotel Tropical," warned William, a grade-school classmate.
Never mind that I hadn't seen these people in years. They were my Facebook friends, and I was willing to take their advice. I am, after all, a Facebook junkie.
Which is why I was thrilled to discover several new Web sites that merge my two favorite things: social media and travel. TripAdvisor recently integrated its site with Facebook so that you can see where your "friends" have visited and read any reviews they've posted. Other Web sites – Gogobot, IgoUgo, Travellerspoint and Tripping, among others – are creating communities of travelers Facebook-style.
So I wondered: Could I toss aside my guidebooks and plan an entire trip based on tips from virtual friends? Could I, in social media lingo, crowdsource a vacation?
Surely I could glean some good advice from my 1,321 Facebook friends and 1,860 Twitter followers. To expand my network, I started accounts with the aforementioned travel planning Web sites plus Tripit, Tripline, Foursquare and Lonely Planet's Thorn Tree.
Panama's the type of off-the-beaten path place where you need help figuring out what to do. But I worried: Is it so off the beaten path that none of my friends will have been there?
Turns out that some of my friends had been, and some of their friends had been, and so on and so on. Even better, some of my friends had friends in the country. A Facebook friend put me in touch with the three Panamanian sisters she'd lived with while teaching English in Panama City. Another introduced me to an American friend who lives there. Seth hooked me up with a former classmate working for the United Nations there. I contacted each of them, and before I knew it, I not only had restaurant and hotel tips, I also had dates.
You know what they say about six degrees of separation? If you ask me, it's more like two.
Jose was holding up a sign with my name on it when I exited customs at the Panama City airport. "He's the most reliable and nicest cab driver in Panama," Seth's U.N. friend Jan had assured me when he told me that he was arranging to have me picked up.
Jose drove me to my hotel in Casco Viejo, the historic district. A lot of my social media friends had recommended large chain hotels or luxury resorts, but I'd taken Seth's advice to find a place in Casco Viejo. The area reminded me a bit of Cartagena, Colombia, with its Spanish colonial architecture and narrow cobblestone streets. Retrieving my bags, Jose talked to the hotel manager to make sure that I was in good hands before he left.
I had an e-mail waiting from Kevin O'Brien, the American owner of Barefoot Panama, a tour company recommended by 3 From Pyrrha, whom I'd "met" on Lonely Planet's Thorn Tree Forum. I'd been flooded with suggestions for beach day trips: Isla Grande, Taboga Island, the San Blas Islands. If I'd been worried before about getting enough tips, now I was close to an anxiety attack trying to decide among them all.
Kevin suggested that we meet for a drink to sort through things. But first he gave me an impromptu nighttime tour of Casco Viejo. We strolled through the Plaza de la Independencia, where Panama had declared independence from Colombia in 1903, and walked past the Panama Canal Museum, a hidden gem that tourists often overlook because the signs are in Spanish only. We ended up at a bar called Mojito's sin Mojitos where, as the name announces, the one thing not on the menu are mojitos.
The place kind of looks like a shack, but don't say that in front of owner Eric Thiese (or "Boss Man" as his business card says). "Those walls are 400 years old," he said indignantly, pointing to the walls enclosing the small courtyard, when I made that mistake.
With the help of Kevin and his friend Kristi, another American, I decided to head to Isla Grande, in the Caribbean, because it seemed to offer the right combination of historical significance and reasonable traveling distance.
Marino, the driver Kevin enlisted for me, was just as reliable and friendly as Jose. On the way to Isla Grande, we stopped in the town of Portobelo, founded 400 years ago by the Spanish conquistadores and, as I discovered in the museum in the former customs house, the site of Sir Francis Drake's death.
In the Church of San Felipe, built around 1814, we ogled the life-size statue of the Nazareno de Portobelo, better known as the Black Christ. No one knows exactly how it ended up in town. Some believe that it was found by fishermen around 1658, during a plague that ended when the townspeople started worshipping the figure depicting Christ carrying the cross. Every Oct. 21, the date the statue was supposedly found, pilgrims flock to Portobelo to pay homage to it, some even walking the 53 miles from Panama City.
Afterward, we strolled through the ruins of the Spanish colonial fortification, now a UNESCO World Heritage site. For lunch, we took Kevin's recommendation to avoid the restaurants on Isla Grande and went to one in Portobelo. The waitress snickered when I ordered a Balboa, a Panamanian beer. Balboa is known as the beer for men, Marino informed me, something I couldn't have known unless I watched a lot of Panamanian TV.
After a brief thunderstorm, we hired a boat to take us to Isla Grande. The sun overpowered the clouds, and the water turned a luscious turquoise. In less than 10 minutes, we were strolling along the island promenade. Every few feet, blue, green, yellow and melon-colored arches studded with seashells marked a set of stairs leading into the water.
In the middle of the sea, another life-size black Christ hung on a crucifix that bobbed on its own buoy. I'm not a strong swimmer, so I was glad to have him there. I imagine that no one could ever drown in such blessed waters.
Jan and I met up at Ego y Narciso, a Casco Viejo restaurant suggested by at least five people on Facebook. It got high marks on TripAdvisor, too. According to Jan, it had the best ceviche in town.
I immediately liked Jan, his wife and their visiting friend from New York. I wish I could say the same for Ego y Narciso. It took nearly two hours for the entrees to arrive, and Jan's octopus was half burned. When he complained, the manager showed no remorse. How did the place get such glowing recommendations?
Jan and his wife helped me map out my activities for the next day. They urged me to go to the Amador Causeway, which is located on a strip of land that was U.S.-owned until 1999 and links three islands near the entrance to the Panama Canal. They also steered me away from Parque Natural Metropolitano, a rain forest within the city that my Facebook friend J.J. had suggested (sorry, J.J.), in favor of the Gamboa resort. And they told me not to bother with Punta Culebra Nature Center, which Kevin had urged me to visit.
Okay, new game plan.
My first stop the next morning was the Panama Canal. J.J. had said that morning was the best time to see the huge cargo ships pass through. As a reward for my chattiness, the emcee who announces each arrival led me through a gate closed to the public so that I could get a better look at a passing ship. I watched in awe as one of the canal's three sets of locks crept open and a European vessel moved through, seemingly only a few feet from the canal walls. I was so close, I could wave at the crew. I know zip about engineering, but even I could see why the century-old, 48-mile canal is still considered such a technical marvel.
Next, Jose the cab driver drove me to the sprawling rain forest of Gamboa, where I stopped at the on-site restaurant and a waiter handed me pieces of bread to throw into the marsh where a crocodile lived. I was startled but riveted when the huge reptile surfaced.
Afterward, Jose insisted that we go to the Cerro Ancon, a 654-foot hill overlooking Panama City, which hadn't been on my to-do list. After all, none of my online friends had mentioned it. But the hill offered a panoramic view, and in the distance I could see countless vessels in the Pacific making their way to the canal. It was like seeing the board game Risk come to life.
Done with my tour, I decided to check into a new hotel. The room I was in had no private bath, but for $140 a night, I felt entitled to one. I moved to Las Vegas Hotel Suites, in a neighborhood called El Cangrejo, a recommendation from ZZZapato on Thorn Tree Forum, who said it had reasonable rates and a good restaurant and wine bar.
Las Vegas Suites had only one thing going for it: a bathroom in the room. I checked out as early as I could the next morning.
Social media had made me too social, and I had triple-booked.
Over breakfast at my first hotel, I'd met Olga from Northern Virginia. She and her friend Abel, a Tampa resident, told me about a bar they'd gone to the night before in a former penitentiary. That clicked. My Facebook friend Christina had told me about a penitentiary-turned-restaurant in Casco Viejo, but she hadn't been able to recall the name. Now a chance meeting with a hometown tourist had led me to Las Bovedas. Olga and Abel suggested that we meet for a drink there in the evening. How could I say no to serendipity?
But I'd already promised my D.C. neighbor's Panamanian friend, Virginia, that I would meet her and her boyfriend for drinks. Not only that, but I'd made reservations at Maito, a restaurant that Jan and three other online friends had called one of the best in the city. Jan and his crew were planning to dine there, too, so we'd agreed to meet up at some point.
I told Virginia to meet me with Olga and Abel at Las Bovedas, which had once been the dungeons in the sea wall of the Spanish fort. As I sat in the lounge with my two groups of new friends, a band started playing, drowning out our conversation. Olga, Abel and I were happy to depart for Maito, which lived up to its hype. The service was excellent and our dishes – an amazing beef carpaccio and hash of patacones (fried green plantains) with grilled langostinos as appetizers, beer-marinated sea bass and beer slow-roasted boneless short ribs as entrees – were mouth-watering. The tips had paid off this time.
I had to decide: Should I take a tour of an Embera Indian Village? Laurie, a connection I'd made on Tripping.com, had suggested it, as had Christian, on Lonely Planet's forum. But as I read descriptions of the Indians dancing and singing for visitors, I worried that I'd be visiting a human zoo.
Ignoring my misgivings, I signed up for a tour. Anne Gordon, an American married to an Embera man, drove our group of eight to Chagres National Park, an hour from the city, where we took a 45-minute dugout canoe trip on the Chagres River to the village.
"The Embera people are all comfortable with you going to see them," Anne reassured us. "They're equally curious about you."
Sure enough, when a bout of nausea, probably caused by the cold I'd caught, forced me to lie down in a hut rather than go on a hike with everyone else, 9-year-old Yeisbeth lay down beside me and asked to see all the pictures on my camera.
The Embera have their own language but speak Spanish as well. Most of the women walk around topless, wearing colorful wraps tied around their waists. The men wear loincloths in orange, yellow and other happy colors. There are 122 people in the village, the youngest 2 months old and the oldest 92.
Lunch was in the guest hut. Our meal of fried tilapia and patacones came in a leaf, and there were no utensils, napkins or chairs. To get the grease off our hands, we dipped our fingers in a bowl of water with basil leaves. It was surprisingly effective. As we departed, the children gave each of the women in our group a wreath of flowers they'd made.
(Washington Post) Back in Casco Viejo, I accompanied Olga and Abel to Manolo Caracol for my last meal. Nearly all my advisers had recommended this menu-less restaurant, where the waiters bring out several courses of tapas for the whole table. Some were worth the calories: a fresh tuna carpaccio, a shrimp skewer with a sweet sauce we loved so much that we asked for more bread so we could savor every last drop of it. Others weren't: a lamb kebab with a funky taste, a wonton that tasted like it was out of the frozen foods section.
Dessert was a pineapple cheesecake. With that, Olga said, "They nailed it."
Just as they nailed a good review from me the next time a Facebook friend puts out the call for Panama tips.
Washington Post Staff Writer