(Pizza Marketplace) Chuck E. Cheese's newest international restaurant opened in Panama City, Panama, earlier this month. Located in the Multiplaza Shopping Center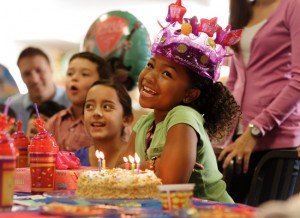 , the restaurant is part of a multiyear plan to bring several restaurants to Central America.
Parent company CEC Entertainment has had a presence in the country and region since 1986. However, this marks its first franchised location there.
"Chuck E. Cheese's is very excited to pair with great business partners to create franchise opportunities all over the world," said Roger Cardinale, president of CEC Entertainment Inc.'s International Division. "The store opening in Panama is the latest example of how we strive to create investment opportunities that are not only beneficial for our partners, but also for the communities where our international stores are located."
The preferred developer in Panama, Juan Carlos Sosa, has been working with Chuck E. Cheese's for the past year on franchise plans.
Additionally, Chuck E. Cheese's franchise owners, Kristine Thompson and Joanna Rostant, has brought the brand to Trinidad.
"We are thrilled to be opening several Chuck E. Cheese's stores in Trinidad in the next few years," Thompson said. "As female investors, Chuck E. Cheese's is a brand we can trust to enhance the positive family entertainment environment in our country."
The company plans new stores around the world with a specific emphasis on Asia, Eastern Europe and Latin America.