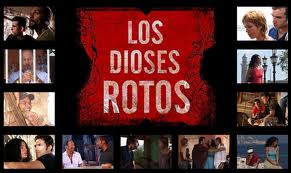 (Prensa.com) The third traveling Caribbean film festival will be screened at the City of Knowledge, on the banks of the Panama Canal, from May 24-27, announced Panamanian filmmaker and cultural promoter Enrique King.
King said the festival forms part of the International Year of African descendants, and will feature films from Antigua and Barbuda, Barbados, Belize, Colombia, Cuba, Haiti, Jamaica, Martinique, the Dominican Republic, Suriname, Venezuela, and Panama.
The traveling film festival will open with a screening of the Cuban film "Los dioses rotos" ("Broken Gods" by Ernesto Daranas.  The film, released in 2008, presents a reflection on ethical issues.
King emphasized that, since its inception, the film event was designed to serve as a cultural initiative to promote "greater and more effective visibility of works of filmmakers and audiovisual professionals in the Caribbean.