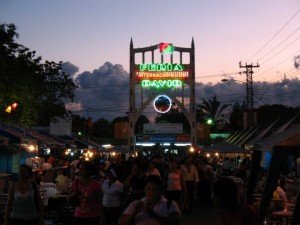 (Prensa.com) The arrival of the new year and the beginning of the dry season mark the beginning of the season of fairs throughout the national territory.
The first one will start next January 12 and ends three days later, when the fair opens Tanara, in the district of Chepo.
With this celebration will formally begin the development of more than 30 festivals projection cattle, commercial, cultural and tourism in the country, which will run until December this year.
Pedro Batista, Deputy Director of Administration and Finance, Ministry of Agricultural Development (MIDA), said this season that entity has paid $ 135,000 for each of the fairs, in respect of logistics.
Batista said it is expected that a million and half people attend these fairs.
Some of the most popular and foreign nationals are: the Festival of Flowers and Coffee of Boquete, in Chiriqui, and Azuero International Fair, among others.
Learn more about the calendar of fairs in the table accompanying this note.