(Surfline) As a surf destination, Panama first became popularized in the '60s and '70s, along with neighboring Central American countries, for its myriad and diverse setups along the southwest-facing Pacific Coast in summertime. In recent years, however, Panama's other coast — the Caribbean side, and specifically Bocas Del Toro — has gained popularity as a winter escape. Especially for hard-charging tube-seekers. The reefbreaks that dot the islands are shallow and slabby and can handle any size the Caribbean can throw at 'em. Consistent, too.
Ask a Forecaster: Why Does the Caribbean Coast of Panama Fire?
Recently, a varied crew saw a promising forecast and pulled the trigger — Luke Davis, Andrew Jacobson, Koa Smith, Michael Dunphy and others tackled some of the biggest and heaviest waves seen there. In their own words: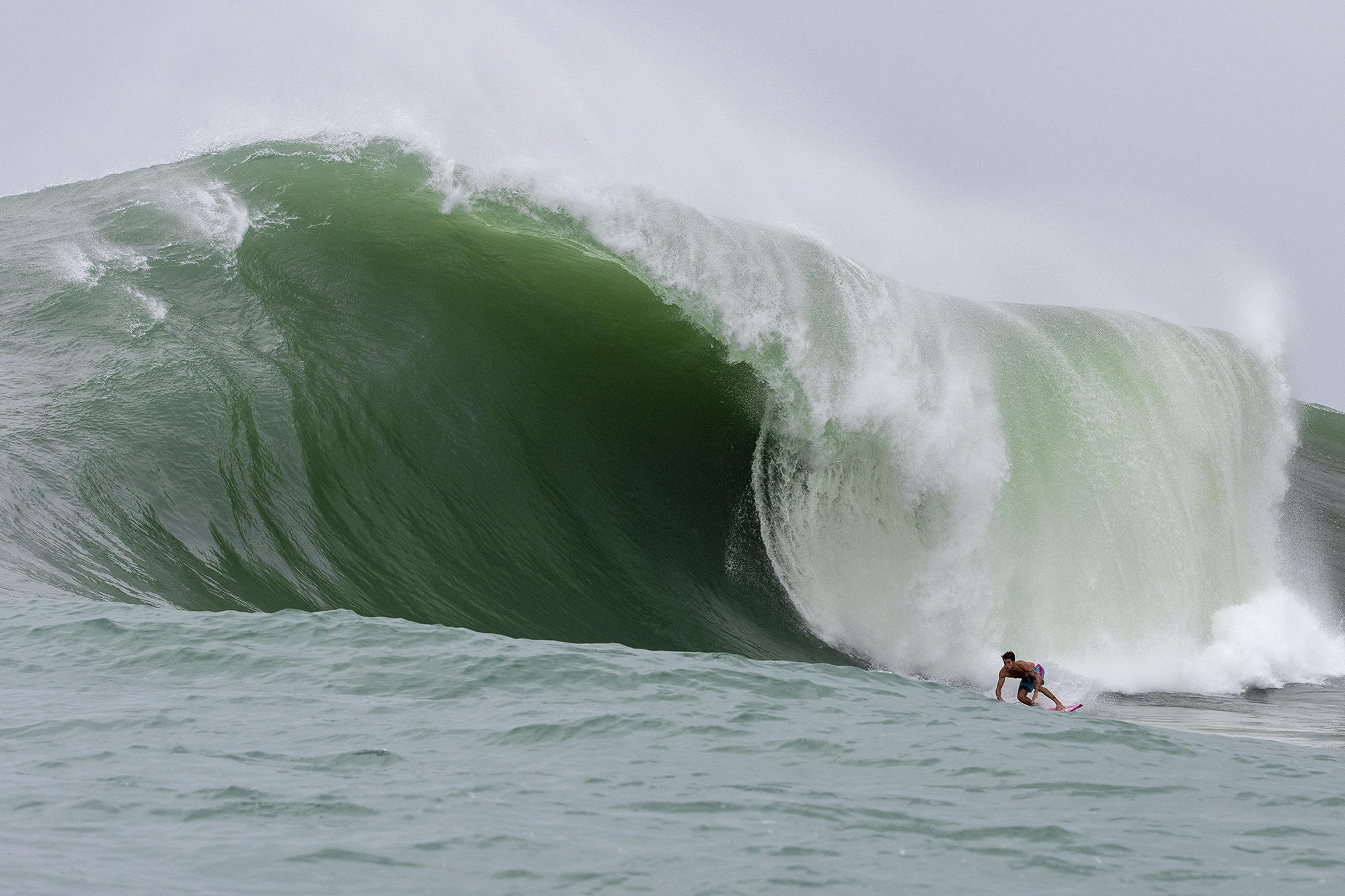 "Silverbacks is a super unique wave," says Luke Davis. "Not sure I've ever even seen a wave like it. It's a deepwater wedge/slab that feels like you're out the back at Sunset Beach with no lineups. You're basically just paddling around feeling like you're lost at sea." Photo: Scott Balogh/Red Frog Bungalows
"The only entry point in is way out the back and deep," Davis continues. "You almost want to be on the left. We call it the "chipapotomus." Some of the crazier waves come a little further inside, but the takeoff is nearly impossible. So the chip is sorta the only option." Vid: Chris Papaleo
View: Caribbean O'Neill Wave of the Winter Entries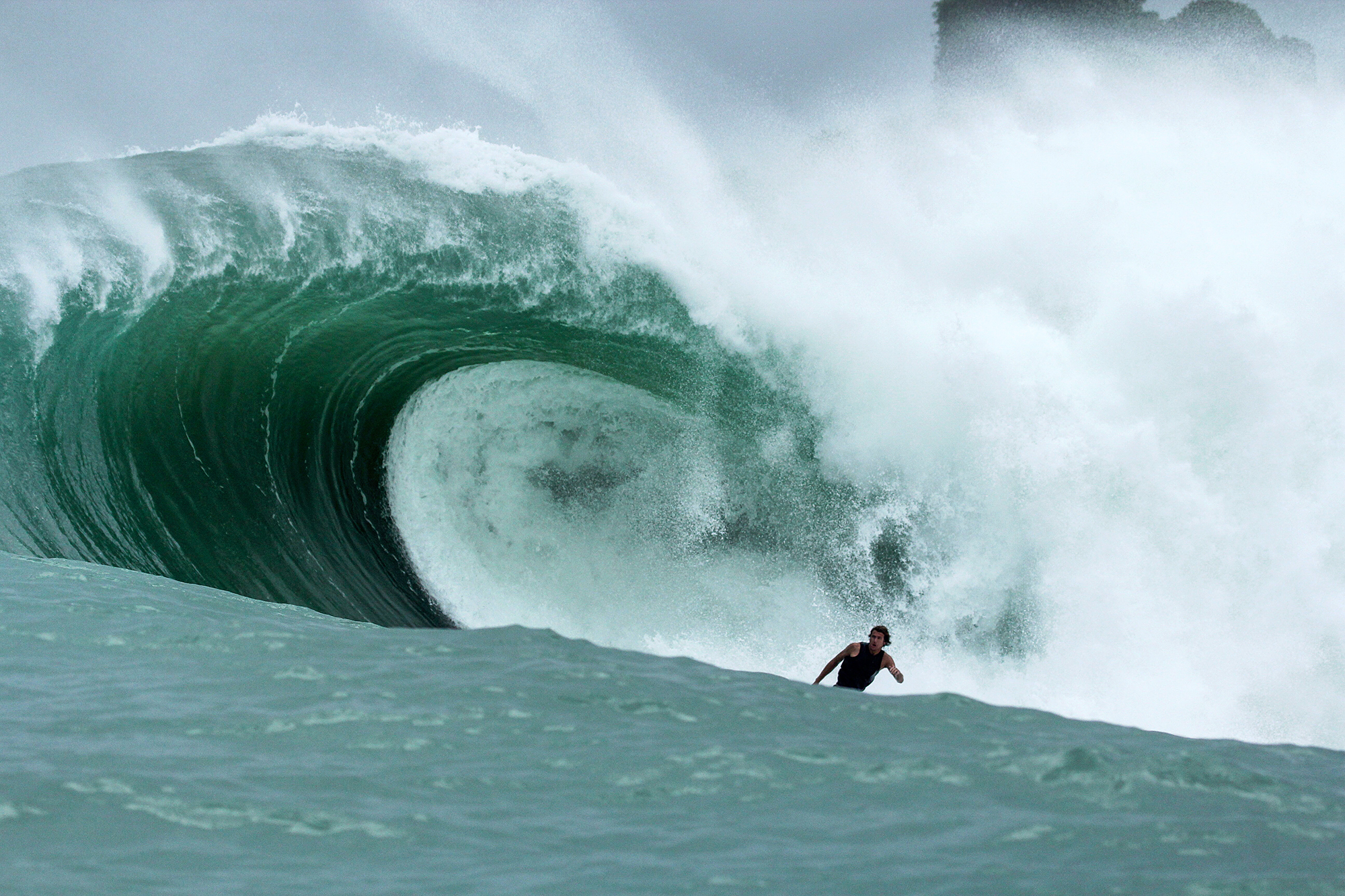 "Silverbacks is one of the heaviest waves I've ever surfed, if not the heaviest," says Andrew Jacobson. "The intervals are so short that the waves break so close together, you can get a two-wave hold down pretty easily. It's like a Sunset-type of wave where you need a big board to paddle, but goes into a crazy slab. Waves just pop up out of nowhere. It's like a huge Pizza Slice [laughs]." Photo: Alex Thompson
"You really have to backdoor the wave as well, that's your only entry," says Jacobson. "If you aren't, then you'll get pitched. On the wave I fell on (above), I wanted to be deep — because you have so much speed entering, and the wave bends at you. But on that line I took, I got a bit greedy [laughs] and got smoked. Impact vest got ripped over my head and my knee brace is somewhere in the bottom of the Panama Sea." Vid: Chris Papaleo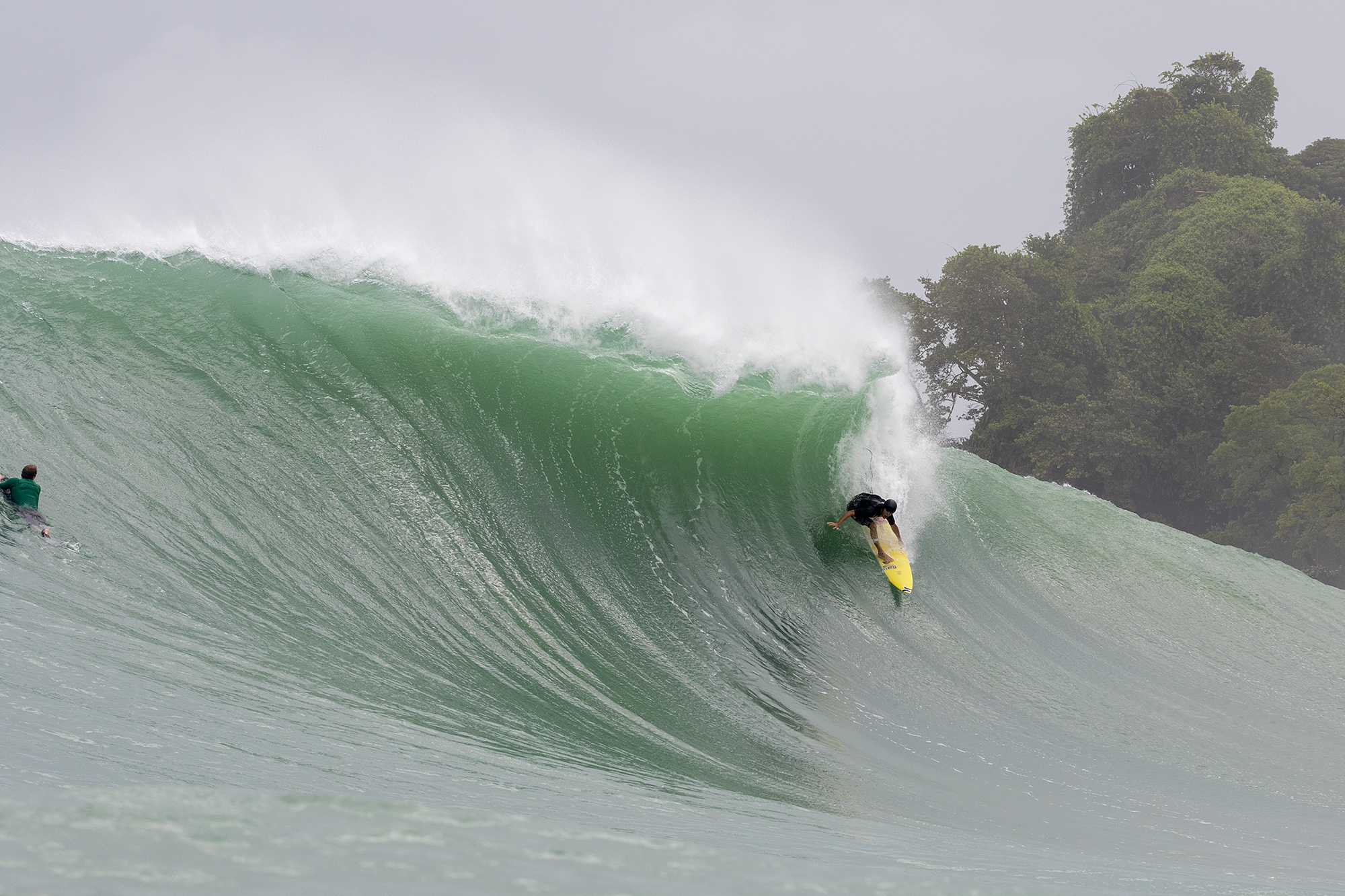 "After a couple sessions of floating around what felt like the middle of the ocean, I knew the best way to get in the tube was to take off on the left and backdoor the friggin peak," says Koa Smith. "This ended up earning me one of the best most emotional waves of my life." Photo: Scott Balogh/Red Frog Bungalows
"This was my first session at the Bluff," says Smith. "These waves aren't easy. The drops are so steep and require 110% commitment if you wanna even get close to making it." Vid: Chris Papaleo
View: Caribbean Panama Forecast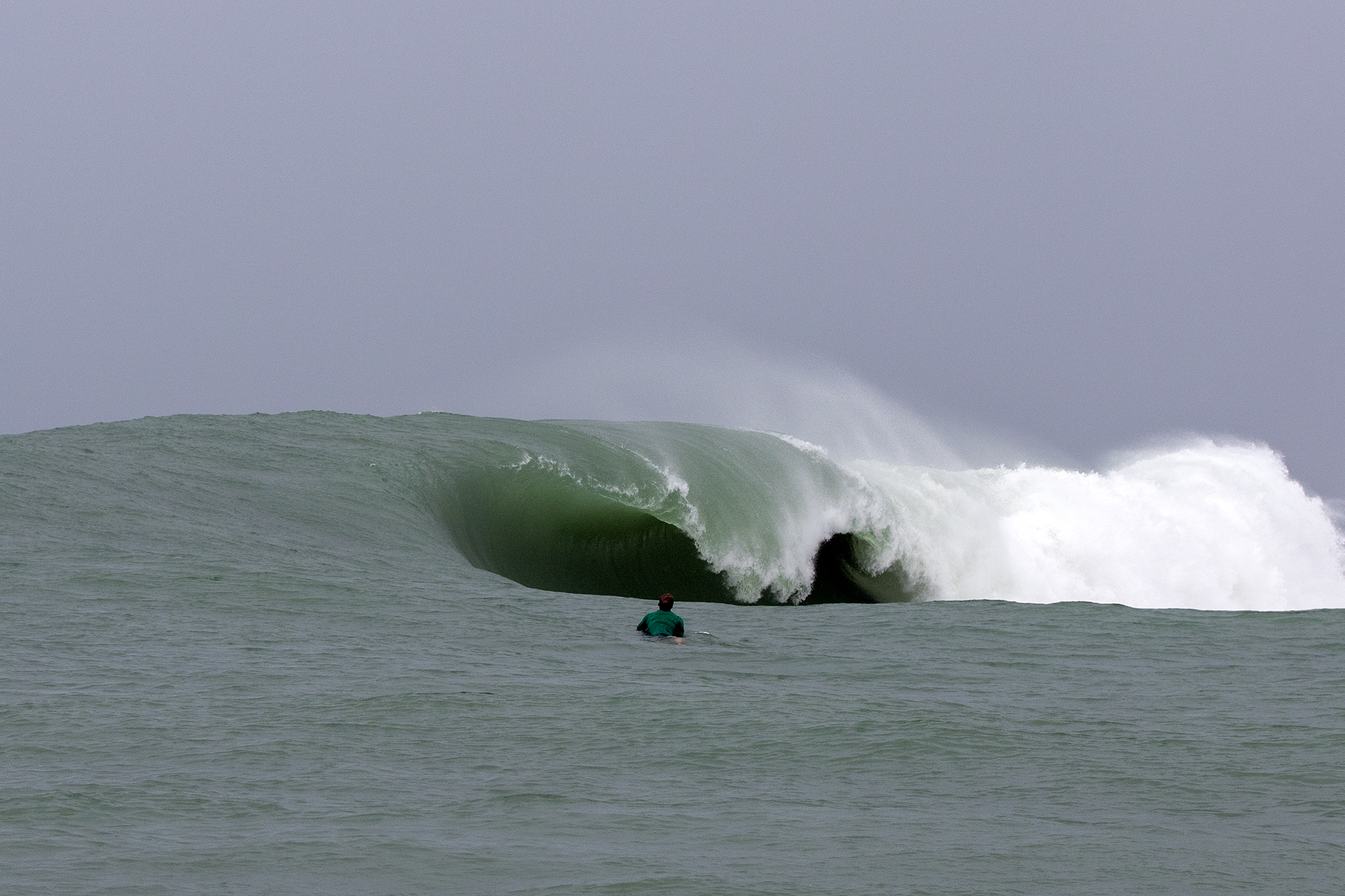 "Bocas del Toro is no easy venture: multiple flights, overnight layovers, etc," says filmmaker Chris Papaleo. "By the time we arrived, though, Surfline had upgraded the forecast. They were spot-on, other great surfers made the trip, and everything aligned. After our two-day travel bender, we got straight on a boat and skipped across the Caribbean bay, arriving at Silverbacks." Photo: Scott Balogh/Red Frog Bungalows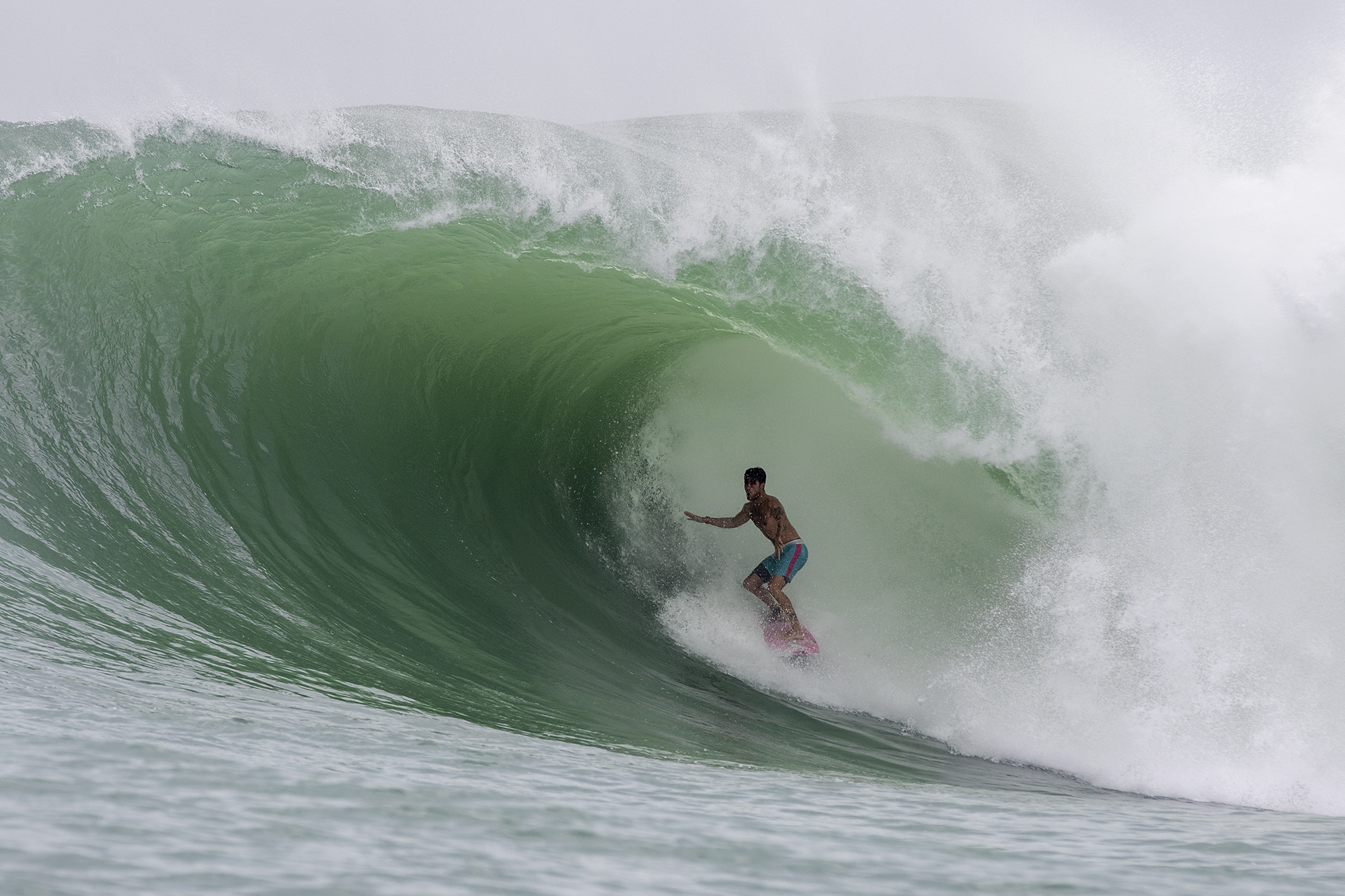 "I rode a 6'6" beak-nose retro gun Mayhem made me a few years back that's kinda been my magic go-to for waves like that," says Davis. "All the best waves I've gotten over the years in Panama have been on that same pink board." Photo: Scott Balogh/Red Frog Bungalows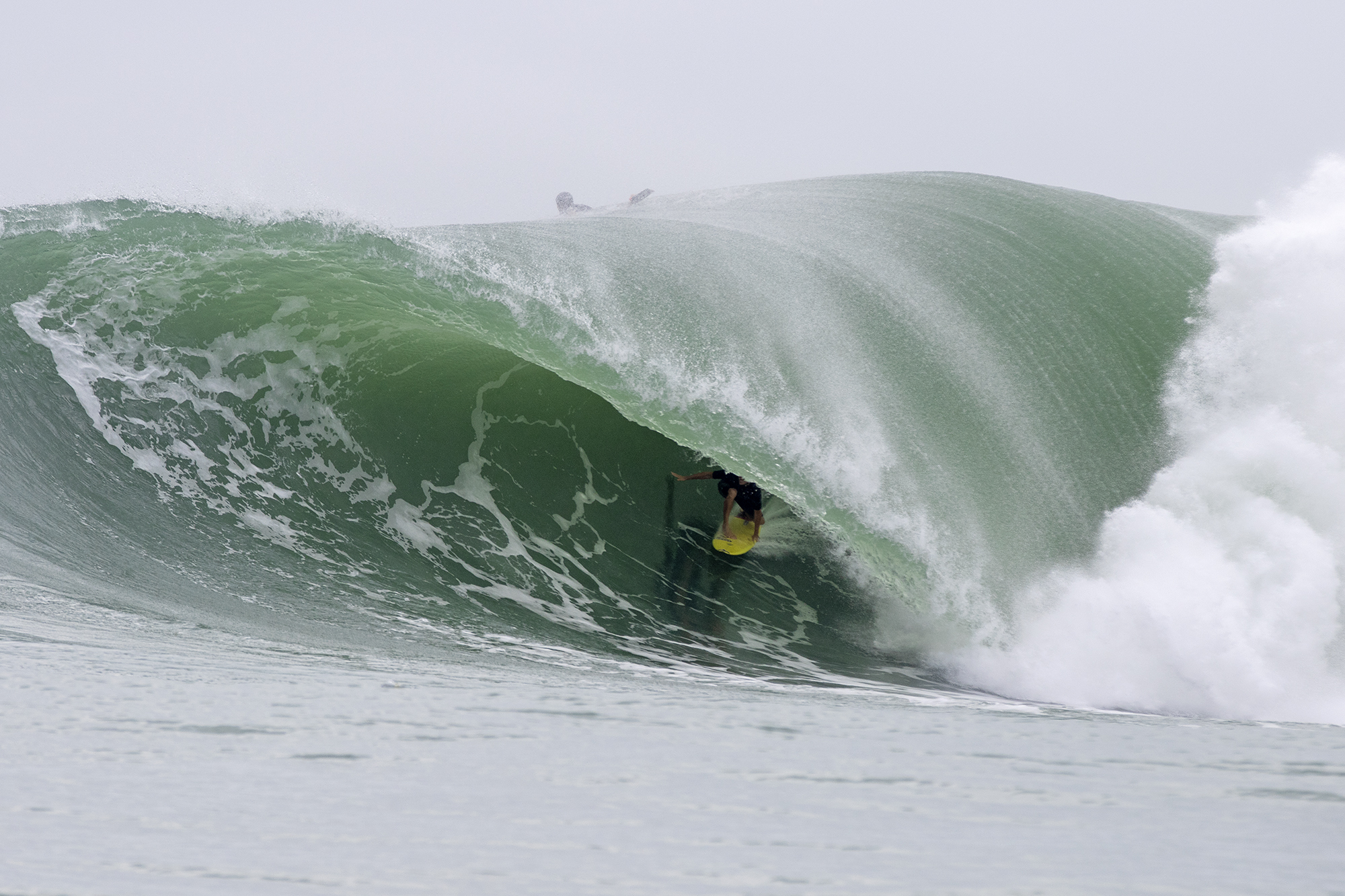 "This was my best wave of the trip," says Smith. "I took off from the left, knifing hard and airdropping. My four fins stuck perfectly, and I looked up to see what looked like a green Teahupoo west bowl folding over me. I thought I was a goner — but the speed I carried from the drop shot me through. I'm dropping a vlog from the trip and you'll see what I mean." Photo: Scott Balogh/Red Frog Bungalows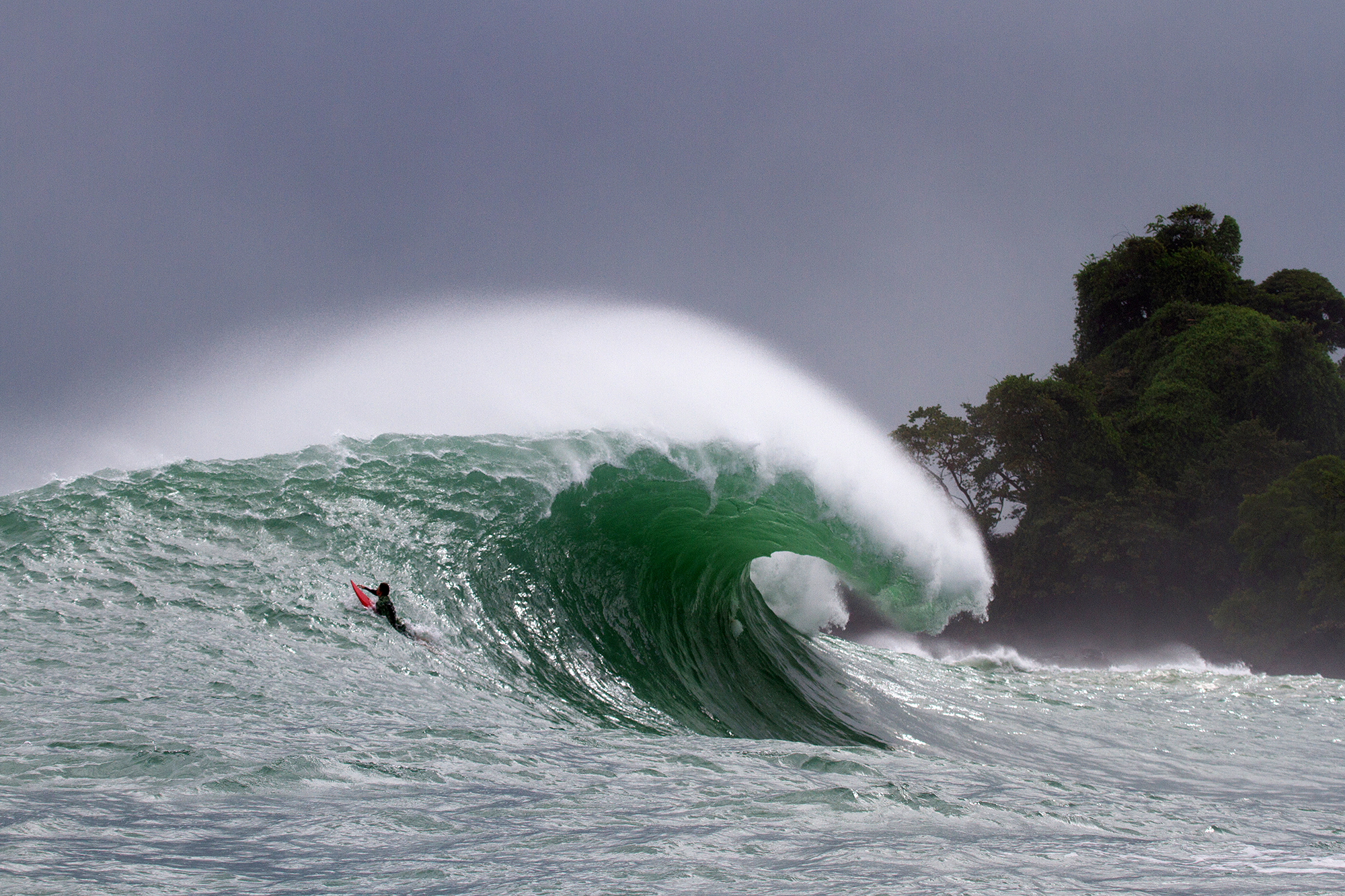 "A lot of spooky-named spots don't really live up to the hype," says Papaleo. "Silverbacks is not one of those spots. It's… different. Mean. Thick. Rogue. The wave breaks in what seems like the middle of the ocean — think mini-Maverick's in boardshorts — but there's no beach or landmark to align yourself with when trying to get into position to tackle the beast. Not to mention the wave breaks on a shallow, sharp reef with giant holes that lead you into a cave bigger than a church." Photo: Chris Papaleo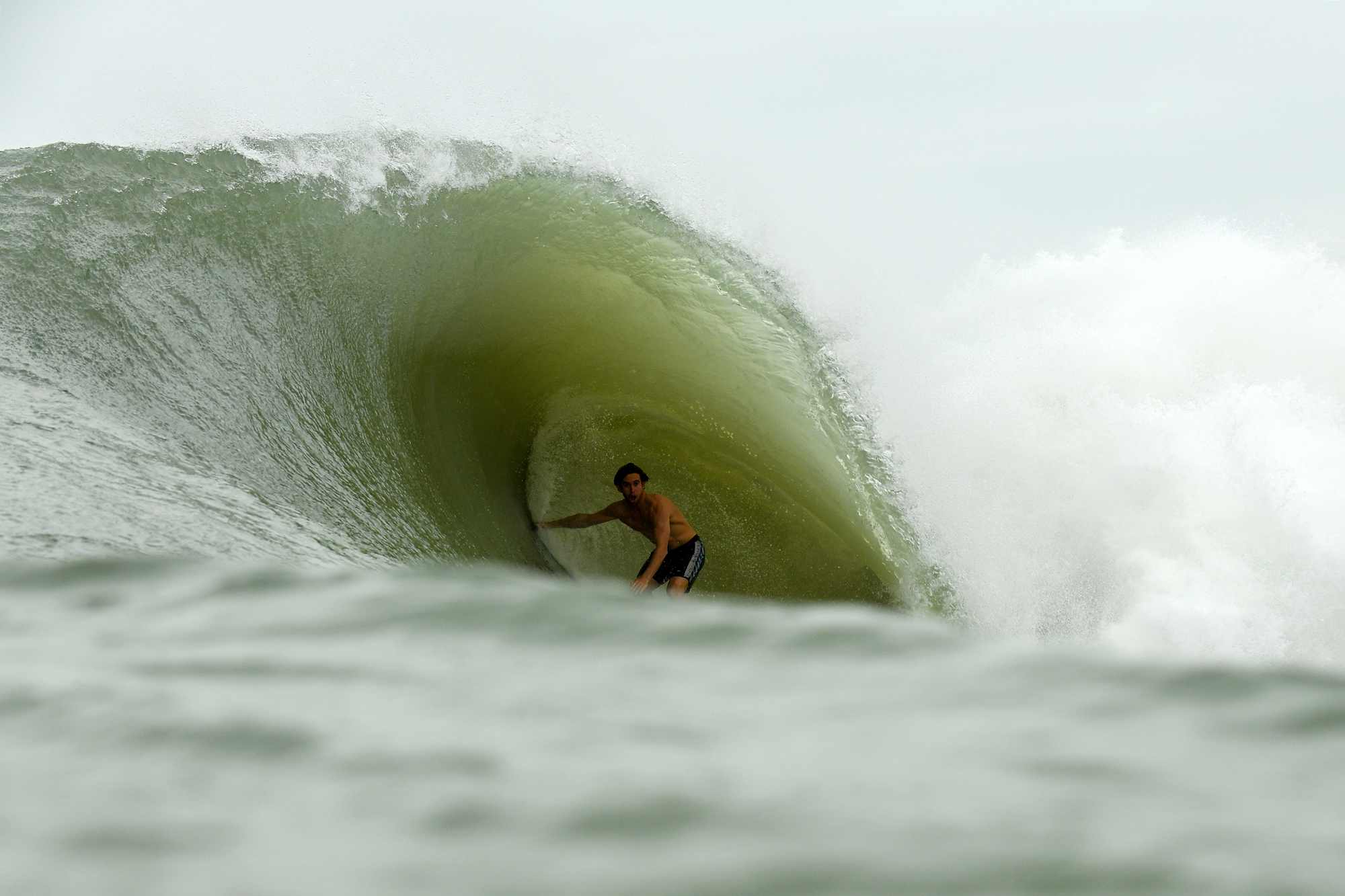 "I've been going to Bocas for about 10 years now and it's become one of my favorite places to visit," says Michael Dunphy. "It has everything, from slabbing reefs, beachbreaks and cute traveling chicks from all over. You can't beat it." Photo: Lugo/Red Frog Bungalows
"The weather wasn't in our favor," says Papaleo. "Shifty winds and rainfall made filming, and everything else, even more difficult than it already was. A few days after we arrived, Koa Smith and Michael Dunphy (above) joined our gang. Best of all, locals Bully and Scott from Red Frog, along with world-class photographer Nicola Lugo, put us on the right spots the entire trip." Vid: Chris Papaleo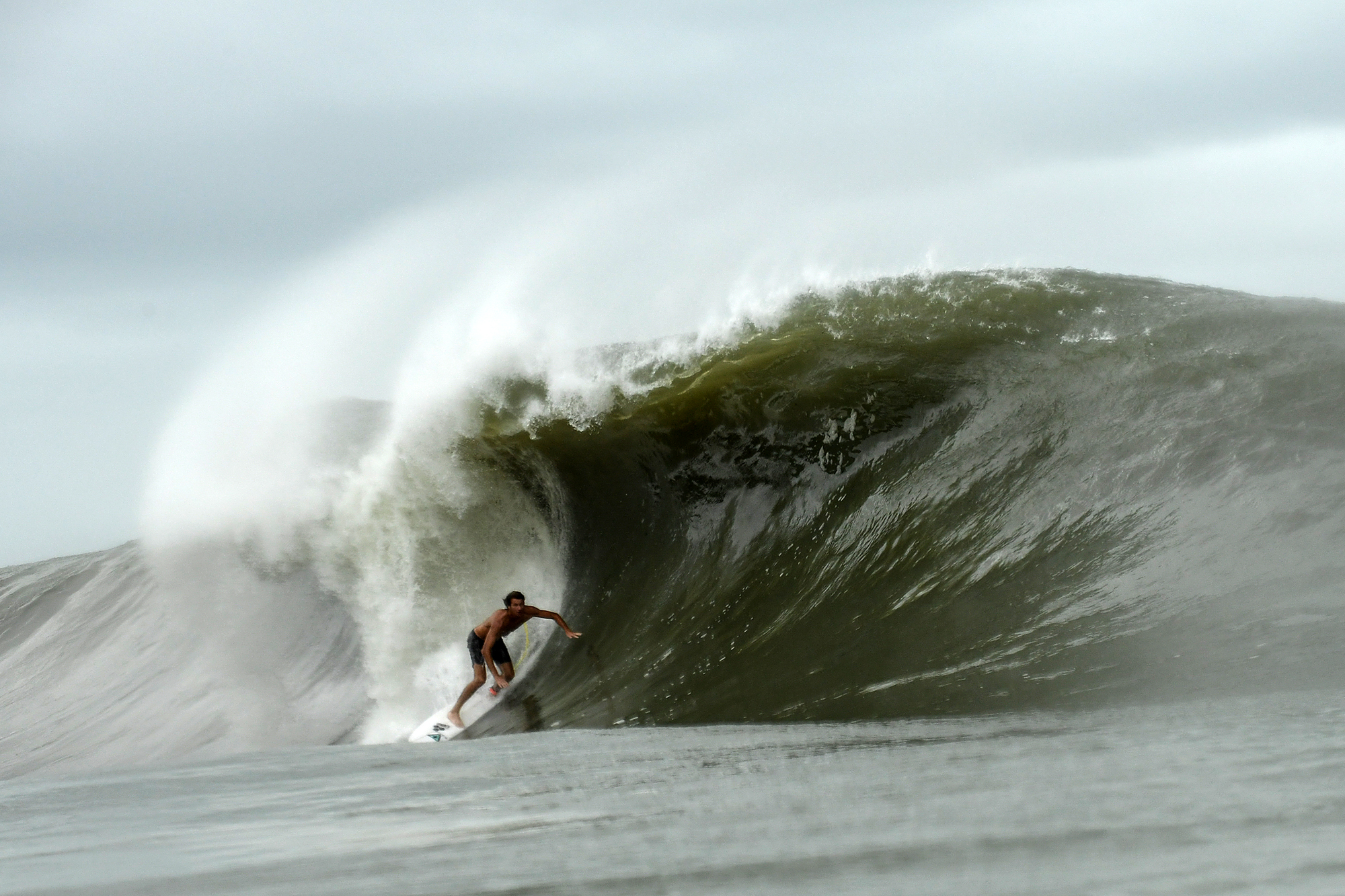 "The Bluff is one of the better beachbreaks I've ever surfed," says Jacobson. "Breaks close to the beach, with peaks up and down — and it's a heavy wave that'll take your board in two pieces before you know it. It's what you dream of in a beachbreak." Photo: Lugo/Red Frog Bungalows
"It was way too big the entire time we were there," Jacobson finishes. "But once the swell died down, we got it pretty good the last two days we were there." Vid: Chris Papaleo
Bonus Koa Smith Vlog: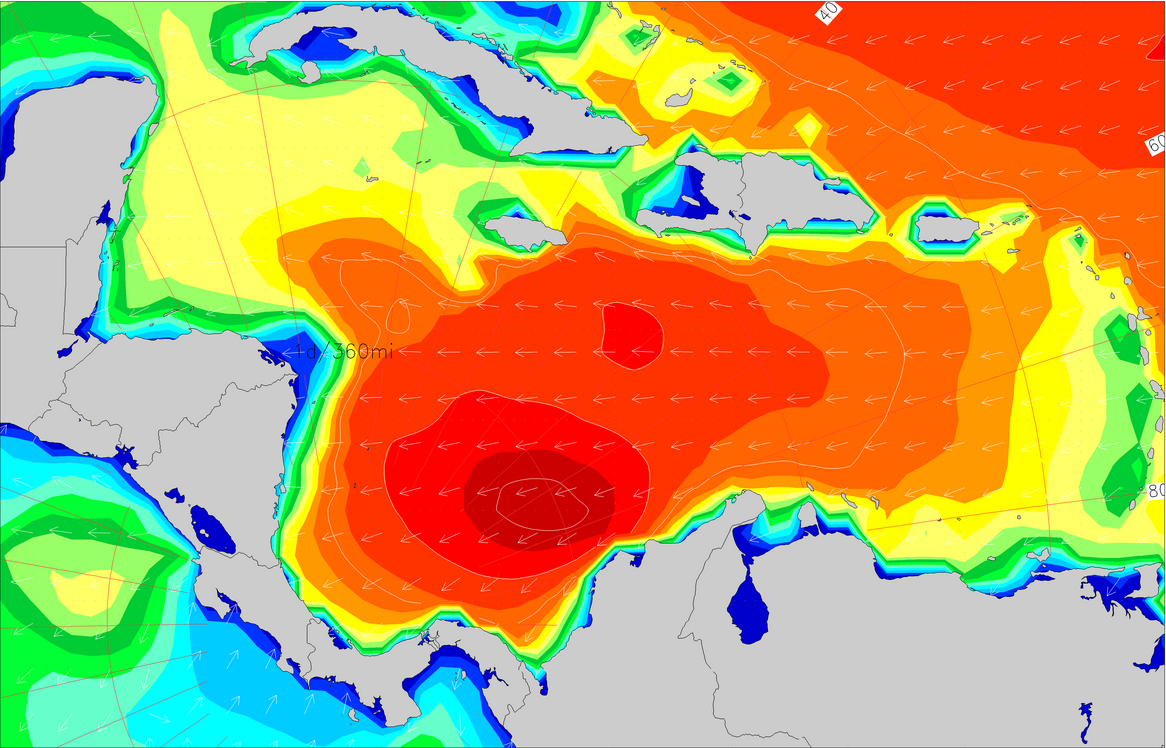 Swell Signature:
Storm Location and Track: 1043mb High pressure extending over Caribbean Sea
Storm Wind: Satellite observed widespread 30-35 knot+ winds
Storm Seas: Peak 18 feet plus.
Swell Travel Time: 24-36 hours.
Surfline's Mike Watson: "Any time we see strong high pressure over large swaths of the Atlantic, this means strong trade winds for the across the Caribbean Sea basin. This sets up a fetch spanning nearly the entire Caribbean basin aimed right at Caribbean Central America. All of this persistent wind aimed at the Caribbean coast of Coast Rica and Panama setting up buoy readings of 10-to 15 feet plus @ 9-11 seconds for nearly a week during the middle of January. Just as Costa Rica went Good-Epic at the start of the swell, Bocas Del Toro also went completely ballistic with several days of well overhead surf and lengthy periods of great winds/conditions."