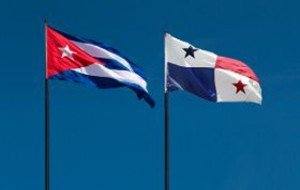 (Hispanically Speaking News)  Panama's government will repatriate 99 Panamanian students who lack the funds to return from Cuba after completing university studies on the Communist-ruled island, the foreign minister said Friday.
The government is committed to bringing the graduates home by Sept. 15, Fernando Nuñez said during a meeting with the students' families.
Officials reached an accord with Panama-based Copa Airlines for the students' return from Havana, he said.
All but two members of the group completed their studies last month, including 94 graduates in general medicine.
The students went to Cuba in 2007 under a bilateral cooperation pact signed three years earlier.
Officials are still trying to determine what, if any, obligation the graduates may have toward the Panamanian government in exchange for getting the opportunity to further their education in Cuba, the foreign minister said.
Panamanian authorities have indicated they hope the returning medical graduates will join the public health system and ease the shortage of physicians in the Central American country's interior.