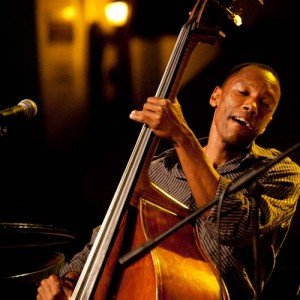 (Atlantablackstar.com) Panama City, Republic of Panama — The Panama Jazz Festival, one of Central America's most successful jazz programs, launched  the celebration of its 10thanniversary with the announcement of a stellar line-up of jazz greats from around the world.  At a press conference held at Hotel El Panama Hotel, the host hotel for the 2013 event, Danilo Perez, founder and artistic director, revealed the names of some of the headliners including:
      Herbie Hancock, renowned jazz pianist and UNESCO Goodwill Ambassador
      Wayne Shorter Quartet, including Shorter on saxophone, John Patitucci on the bass,  Brian Blade on the drums and Danilo Perez on the piano
        Bill Frisell, prominent jazz guitarist and
        Susana Baca, former Minister of Culture for Peru.
According to Perez: "The Panama Jazz Festival is committed to making a major contribution to the cultural, social, touristic, academic and economic development of this country. When we started in 2003, many thought it was 'crazy' and we worried if we could produce a second edition. Today, with over 150,000 attendees and the distribution of $2 Million in scholarships, we proudly celebrate a full decade of major accomplishments."
Through a strategic collaboration of private enterprise, social organizations and jazz audiences, Panama becomes the jazz capital of Latin America for one week from January 14-19, 2013. During this time, a Pathway to Jazz is created throughout the City of Panama, featuring various locations selected to highlight educational activities, concerts and jam sessions.
The Pathway begins at the Hotel El Panama, host hotel and home of Jazz Club of the Panama Jazz Festival. Educational events will take place at the City of Knowledge, with   evening concerts at the Ateneo and an open-air concert on January 19th. The Pathway concludes at the Atlapa Convention Center for nighttime concerts on January 16, 17 and 18.
Read more: Panama Jazz Festival
[lastupdated]