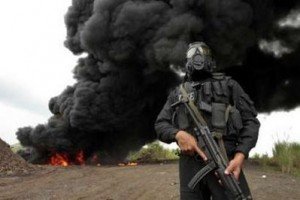 (prensa.com) Agents of the national police department destroyed 6.4 tons of drugs yesterday, Wednesday, which were seized in anti-drug operations carried out in recent weeks.
The burning of the confiscated drugs was held during the morning hours at the Cerro Patacón landfill, in coordination with the relevant authorities.
According to reports, a total of 6,423.9 kilos of cocaine was burned, along with 65.6 kilos of marijuana, and 7.9 kilos of heroine.