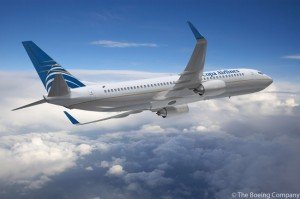 (Chicago Tribune) Chicago has a new non-stop option to Panama City (not the Florida one — the one in Panama).
Panama City-based Copa Airlines is flying daily non-stop flights between O'Hare International Airport and Tocumen International Airport. Chicago is the airline's sixth U.S. destination.
The five-hour flight, on a 124-seat Boeing 737-700, departs O'Hare at 8:09 a.m., arriving in Panama City at 2:28 p.m. The return flight departs Panama at 6:34 p.m. and arrives in Chicago at 11:06 p.m.