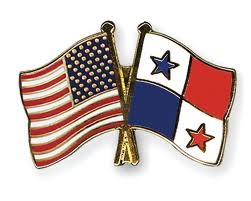 (
Prensa.com
) It will take months to see what the impact will be of the tax information treaty between
Panama
and the United States that went into effect last week.
Although the Banking Association of
Panama
thinks there will be little or no impact on the level of deposits in
Panama
, since most of the foreign depositors are from other countries in Latin America, others have their doubts and say that the law puts Panama at a disadvantage.
This is because Panama banks will be required to disclose the names of U.S. depositors and interest they have earned.
The National Bar Association has filed a complaint before the Supreme Court to have the treaty declared unconstitutional.
Officials with the Ministry of Economy and Finance said that the treaty was needed, however, due to the U.S.'s importance in the local economy as Panama's largest trading partner. The two countries could not sign a double taxation treaty because of the U.S. tax code.
But they added that the treaty will not require Panama to do anything different that it does under the double taxation treaties it has signed with a number of other countries.